Wynn Resorts has reached a settlement in a lawsuit accusing the company of inadequately investigating sexual harassment claims against former CEO Steve Wynn. This development came to light through a court document filed in U.S. District Court in Las Vegas, as reported by the Associated Press. The specific terms of the settlement, however, have not been disclosed.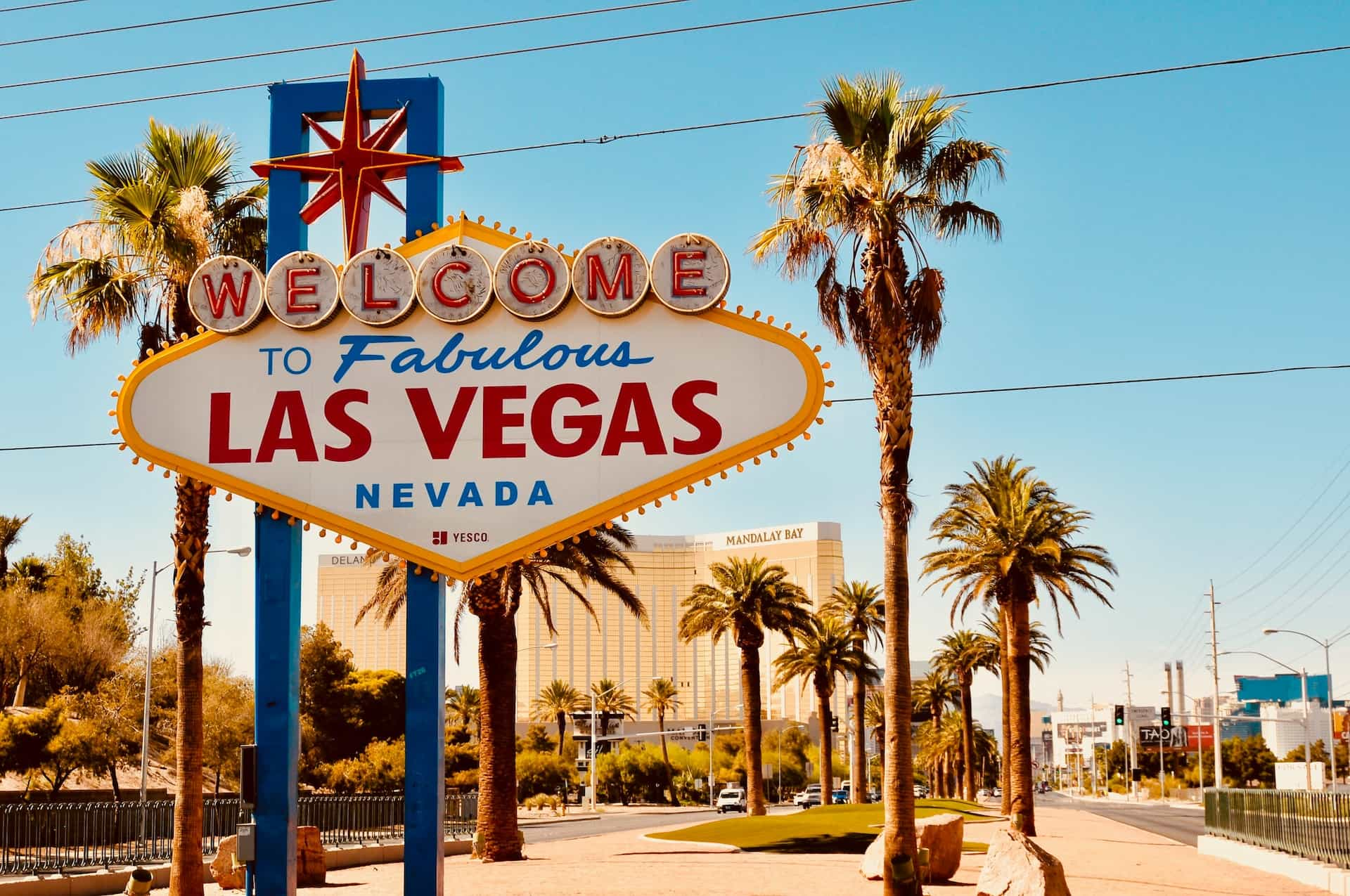 Settlement Will Now Proceed to Court Date on November 6th, 2023
Wynn Resorts has reached a settlement with nine anonymous women in a lawsuit that accused the casino company of failing to adequately investigate claims of sexual harassment by its former CEO, Steve Wynn. This development was revealed in a court document filed in the U.S. District Court in Las Vegas, with the terms of the agreement remaining undisclosed.
The lawsuit was initiated by female employees, including manicurists and makeup artists, who alleged that company officials were aware of misconduct allegations but did not take appropriate action until Steve Wynn's resignation in February 2018. Notably, Steve Wynn was not named as a defendant in this case.
The settlement process will now proceed, with U.S. District Judge Gloria Navarro scheduling a court date for November 6th to formally dismiss the case, allowing time for the issuance of the settlement fund. This legal action began in September 2019 in a Nevada state court before being transferred to U.S. District Court in October of the same year. While it was initially dismissed in July 2020 by a federal judge in Las Vegas, the 9th Circuit U.S. Court of Appeals revived the case in November 2021, permitting the nine women to remain anonymous and amend their complaint to include individual harassment allegations.
Steve Wynn Resigned as CEO after Sexual Harassment Allegations Were Made Public
Following allegations of sexual harassment published by The Wall Street Journal, Steve Wynn resigned from his corporate roles, which included divestment of company shares, departure from the corporate board, and stepping down as finance chairman of the Republican National Committee. This move marked a significant turning point in his career, given his pivotal role in developing several luxury properties in the casino industry, including the Golden Nugget, Mirage, and Bellagio in Las Vegas, as well as projects like the Golden Nugget in Atlantic City, Beau Rivage in Biloxi, Mississippi, and Wynn Macau in China.
Subsequently, in July, Steve Wynn reached an agreement with the Nevada Gaming Commission to pay a substantial $10 million fine and sever all ties with the casino industry in Las Vegas. It was a consequential decision, given his long-standing influence in the sector. Additionally, Wynn Resorts, the company he co-founded, had previously faced financial penalties, including a $20 million fine in February 2019 for failing to investigate the sexual misconduct claims against him.
Furthermore, Massachusetts gambling regulators imposed a $35 million fine on Wynn Resorts and a $500,000 fine on the company's new CEO, Matthew Maddox, for not disclosing the sexual misconduct allegations when applying for a license for the Encore Boston Harbor resort. Later, in November 2019, Wynn Resorts reached settlements totaling $41 million, including $20 million from Steve Wynn and $21 million from insurance carriers, to resolve shareholder lawsuits that accused company directors of not disclosing the misconduct allegations.
Wynn Resorts Announced New CFO in December 2021
All the way back in December 2021, Wynn Resorts, a prominent operator of resorts and casinos in the United States, appointed Julie Cameron-Doe, who was serving at Aristocrat Leisure at the time, as its incoming Chief Financial Officer (CFO). This move comes as part of an executive reshuffle, with Craig Billings taking on the role of Wynn Resorts' new Chief Executive Officer (CEO), succeeding longtime CEO Matt Maddox, who stepped down in early 2022.
Cameron-Doe assumed her position as Wynn Resorts' CFO in the second quarter of 2022, allowing her to fulfill her notice period at Aristocrat Leisure, where she had been the CFO since January 2018. Her extensive experience also includes roles such as Group General Manager for Finance at Aristocrat, along with a previous stint as the company's General Manager for Planning and Finance. This leadership transition within Wynn Resorts reflects the company's commitment to maintaining strong financial leadership while ushering in a new era under the guidance of Craig Billings as CEO.
Aristocrat Leisure, Cameron-Doe's previous employer, shared its own statement, with chief executive and managing director Trevor Croker understanding Julie's decision to move on:
"Julie has been an exceptional partner to me and the leadership group over the past four years, as Aristocrat's scale, diversity, resilience and cultural growth has accelerated. I regret but fully respect Julie's decision to seek a new opportunity at this time, for personal and family reasons, after many successful years with Aristocrat. I look forward to working through a smooth transition process with Julie in the coming months, and to providing an update on Julie's successor in due course."– Trevor Croker, Chief Executive and Managing Director, Aristocrat Leisure, Press Release
Wynn Resorts Sexual Misconduct Accusations Came To a Head in October 2019
Former President of Wynn Las Vegas, Maurice Wooden, began facing allegations of sexual misconduct in 2019, when he was named as a defendant in a class-action lawsuit. This lawsuit stems from a series of revelations in 2018, when both Steve Wynn and Wooden resigned from their positions amid reports exposing a long history of misconduct within the company.
The class-action lawsuit, led by Brenna Schrader as the sole class representative, represents a collective of claimants seeking justice. According to Schrader's attorney, Burke Huber of the Richard Harris Personal Injury Law Firm in Las Vegas, additional members may join the lawsuit in the future.
The allegations of sexual misconduct at Wynn Resorts first came to light in January 2018, coinciding with the #MeToo movement. The Wall Street Journal published an investigative report that shed light on a pattern of abuse and negligence by Steve Wynn and his company's executives.
Among the reported incidents was the case of an anonymous manicurist who claimed to have been sexually coerced by Steve Wynn in 2005. The report detailed how Wynn pressured her into a sexual encounter in his office after a manicure appointment, leading to a subsequent settlement of $7.5 million. This lawsuit follows a series of other reports and lawsuits filed against Wynn and Wynn Resorts in the wake of the initial revelations.
In the wake of the initial reports detailing sexual misconduct allegations against Steve Wynn and the subsequent resignation of Wynn and former Wynn Las Vegas President Maurice Wooden in 2018, a series of lawsuits have continued to emerge. These lawsuits shed light on a troubling pattern of alleged misconduct that spans several decades.
Among these accounts are allegations from two women who have filed separate lawsuits, alleging that Wynn took advantage of them repeatedly while they were employees within his organization. One of the lawsuits suggests that Wynn deliberately targeted victims who were reliant on their employment, maintaining secrecy by employing bodyguards and even German Shepherd dogs to safeguard the locations of these alleged abuses. Additionally, it's reported that Wynn would provide monetary compensation after each alleged incident as part of hush money agreements.
These allegations underscore the gravity of the situation surrounding Steve Wynn and his tenure at Wynn Resorts, as well as the broader issues of sexual misconduct in the workplace. The legal proceedings are ongoing as more individuals come forward with their accounts, potentially impacting the outcome of these lawsuits.
Have you enjoyed this article? Then share it with your friends.
Share on Pinterest