The UK will not treat trading and investment of cryptocurrency as a form of gambling. The government has firmly disagreed with the Treasury Select Committee's recommendation that cryptoassets more closely resemble gambling than a financial service. Financial Services minister Andrew Griffith asserted that doing so would put Britain at odds with global and European regulators.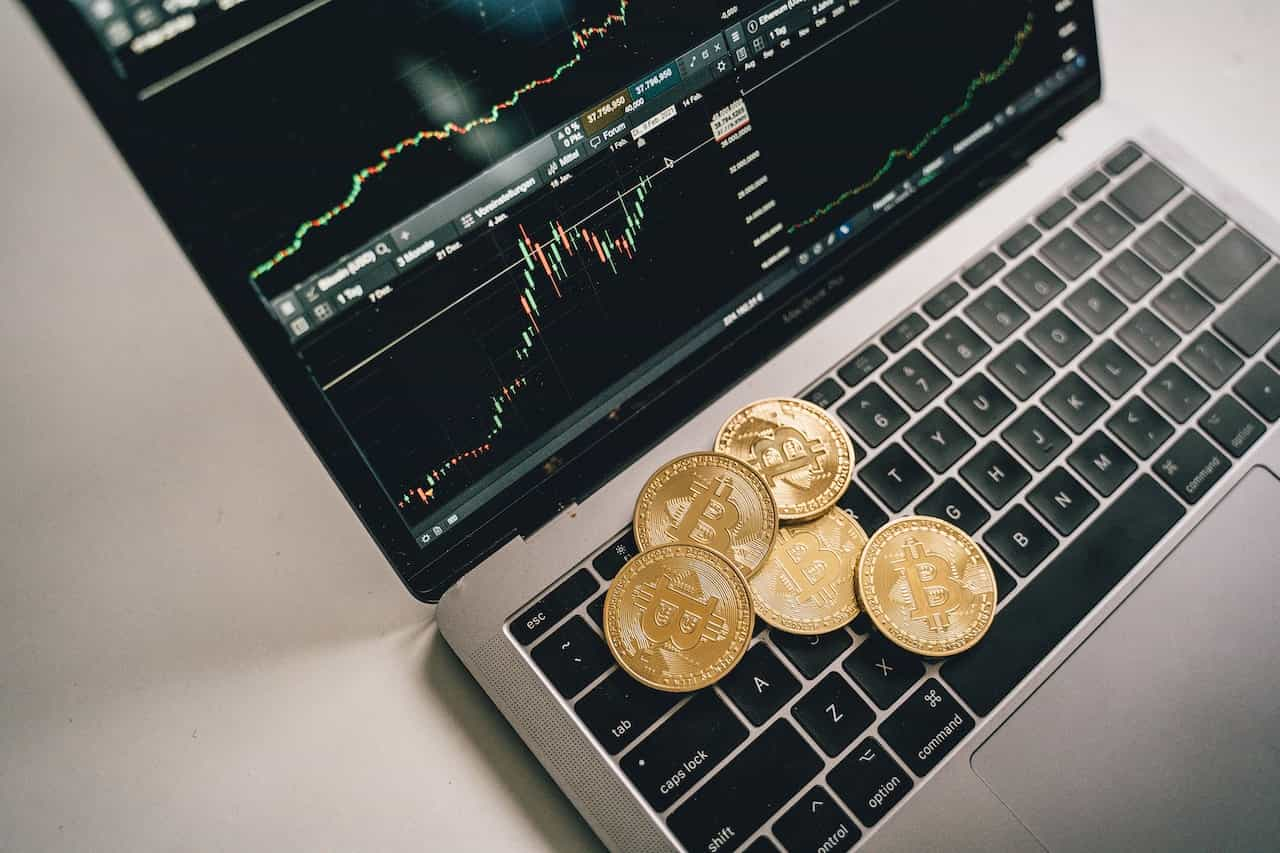 Select Committee Publishes Report
The UK will not regulate cryptocurrencies as a form of gambling, according to Economic Secretary to the Treasury, Andrew Griffith. The minister put an end to the notion, stating that doing so would fail to mitigate risks from the sector. Griffith added that categorizing cryptoassets as gambling products would set the UK apart from regulators in Europe and across the world.
Cryptocurrencies are not supported by any underlying asset. As such, the value of crypto can fluctuate wildly. While this can offer consumers the opportunity to earn large profits, huge losses are also a potential risk. The underlying structure of crypto is vulnerable to market crashes, as investors offload their assets, causing the value of currencies to plummet further.
According to figures collected by HM Revenue and Customers, around 10% of adults in the UK have or have previously owned cryptoassets. The rising popularity of crypto has posed governments with a complex problem, namely how the sector should be regulated.
A report published by the Treasury Select Committee in May said that unbacked cryptoassets should fall under the remit of the gambling sector, due to their price volatility and the risk of losses. The cross-party group of MPs added that regulating crypto as a financial service would create a 'halo' effect, leading consumers to believe that investments are safe and protected.
The Committee did recognize in its report that the technologies underlying cryptocurrencies could bring benefits to financial services. In particular, improvements could be gleaned for cross-border transactions and payments in less developed countries. The MPs called on the government to keep abreast of developments so that potentially productive innovations are not constrained.
Financial Services Sector to Oversee Crypto
However, the Committee's strong stance has proved controversial. The government disagreed with its recommendation on gambling and has now reiterated its intention to regulate retail trading in unbacked cryptoassets as a financial service. Earlier this month, the government published its response to May's Treasury Committee report.
A letter penned by Griffith made the Treasury's stance on the issue clear. The Economic Secretary to the Treasury thanked the Committee for its inquiry and recommendations, in particular the view that the government should take a balanced approach to supporting the development of cryptoasset technologies.
The letter states that the Treasury firmly disagrees with the Committee's recommendation to regulate trading in cryptocurrencies as gambling rather than as a financial service. Griffith claimed that such an approach would contradict globally agreed recommendations from international organizations and standard-setting bodies.
These include the G20 Financial Stability Board and the International Organization of Securities Commissions. IOSCO proposed the world's first set of rules for the cryptocurrency sector in May. The move followed the collapse of the FTX exchange, which sparked concerns over consumer protections. Its proposed standards aim to stop criminal activity and reduce risks to consumers.
The FSB has since followed up with further standards earlier this month. It published its final recommendations requested by the G20, focusing on robust governance, appropriate risk management and disclosures to ensure that customer funds are segregated from company cash.
The Economic Secretary stated that the Treasury's recommendations are grounded in the principle of 'same activity, same risk, same regulatory outcome'. This means that any cryptoasset activity possessing similar functions and risks to those in the traditional financial system should be subject to equivalent regulation.
The approach suggested by the Committee would run the risk of creating misalignment with international and European standards. This could in turn create unclear and overlapping mandates between financial regulators and the Gambling Commission.
Regulation for Stablecoins
The minister also warned that regulating cryptocurrencies as gambling products could fail to appropriately manage many of the risks discussed in the Treasury's recent consultation. These included risks associated with market manipulation, insufficient prudential arrangements and shortcomings in core financial risk management practices.
The Treasury believes that a financial services regulatory framework would be more appropriate in terms of tackling the risks of unbacked cryptoassets and supporting safe innovation. Griffith assured that this form of regulation would bring with it robust measures to mitigate consumer risks.
Plans to introduce a dedicated financial promotions regulatory regime for cryptoassets are already underway. Last month legislation was presented to parliament and debated. This legislation is expected to come into force later this year. It includes proposals contained in the Treasury's consultation that seek to ensure that consumers can access accurate information when making investment decisions.
A spokesperson for the Gambling Commission has clarified that neither buying or selling cryptocurrencies is classified as gambling by the UK's Gambling Act. Earlier this year, the government published its Gambling Act Review white paper, which also stated its intention to place the financial services sector at the forefront of cryptoasset technology and innovation.
In 2021, the gambling regulator revealed that it was investigating Sorare over concerns that it did not possess a UK gambling license. The fantasy football operator, which allows users to trade NFT football cards, argued that it did not need a license as its products did not constitute gambling.
The UK is also set to bring in rules for regulating stablecoins, a form of cryptocurrency which is backed by underlying assets. These are designed to retain a constant value, as opposed to unbacked cryptocurrencies which can be volatile. The Bank of England has said that there may initially need to be limits on the use of stablecoins for payments and that they should be backed by high quality and liquid assets.
Have you enjoyed this article? Then share it with your friends.
Share on Pinterest