Infamous Lithuanian iGaming and online sports betting operator Top Sport has landed itself in trouble yet again this year. A recent investigation by the Lithuanian Gambling Authority has shown that the operator granted online gambling access to a self-excluded individual. The register for self-exclusion from all forms of gambling was brought into the Lithuanian jurisdiction last year with clear and strict laws built for it. As Top Sport violated this law, it was slapped with a €25,000 fine by the Lithuanian regulator. In the nine months of 2023, Top Sport has been fined seven times in Lithuania.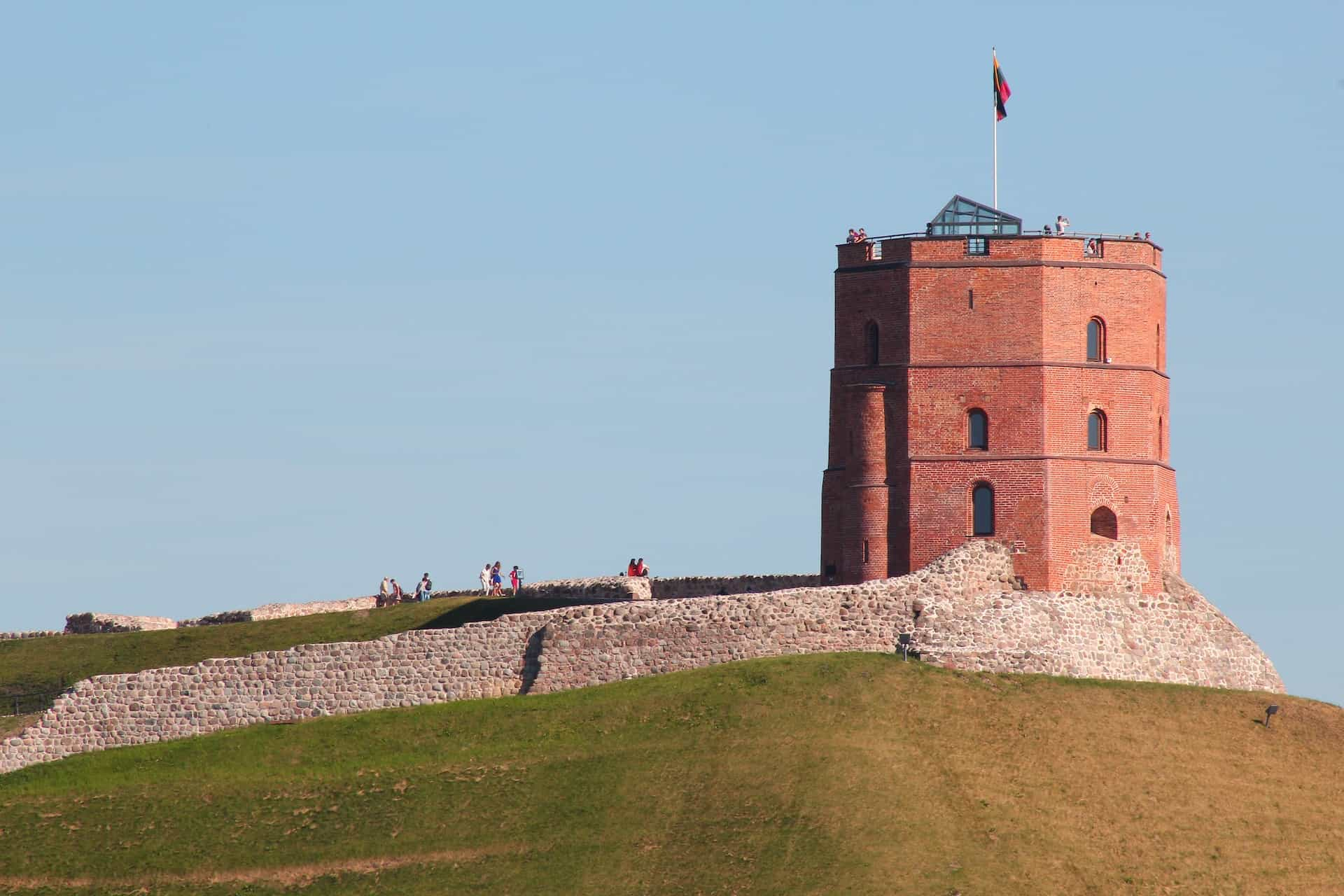 The Lithuanian gambling market is one of many European gambling jurisdictions that decided to amend its Gambling Law to legalize online gambling. The iGaming and online sports betting segment is growing rampantly around the world and many jurisdictions have benefitted from it as the segment has contributed a lot to the growth of the quarterly and annual revenues of several operators. The masses switched to this segment when the COVID-19 pandemic locked people out of gaming salons and traditional brick-and-mortar casinos. However, many jurisdictions had opened the gates to introduce online gambling well before the pandemic. The rest saw its true potential recently and decided to act on it. Lithuania is one of the countries that introduced a new online-only gaming license in July last year. This new license was brought into play after the Lithuanian Parliament approved amendments to the nation's Gambling Law in 2021. The new license enabled private operators that offer iGaming exclusively to enter the markets of Lithuania, where all forms of online gambling were legalized in 2016.
The introduction of the new license increased the influx of private online operators thereby increasing the workload of the Lithuanian Gambling Authority. Being the central and solitary authority for gambling supervision and regulation, the entity functioning under the Ministry of Finance of Lithuania is also in charge of approving license applications and granting gambling permits to operators who bring correct paperwork and a credible reputation to the table. Once an operator receives its gambling license, it is monitored vigilantly by the regulator to ensure compliance with the gambling laws of the country. While there are many operators who apply for permits, there are few who make their services available to the audiences of a regulated jurisdiction without obtaining a compulsory license. The regulator has to deal with such unlicensed operators as well. In order to combat illegal remote gambling, the Lithuanian Gambling Authority has the power to block payments from users in its jurisdiction to unlicensed operators and can also block their domains.
The regulator can also issue fines on such operators for violating the gambling guidelines of Lithuania. Simultaneously, similar penalties can also be imposed on licensed operators that are violating the nation's gambling law. Since 2016, the operator has dished out multiple fines on several iGaming operators who have knowingly or unknowingly flouted the regulations. Top Sport is one of the operators that has constantly been in the spotlight of the regulator in recent years. The Lithuanian iGaming and sports betting operator has been fined seven times this year and on almost every occasion the fine penalty has been issued for a different violation. Recurring violations of the same regulation could have forced the authority to revoke Top Sport's license, but the local operator has managed to retain its permit and remains one of the most popular sports betting operators in the jurisdictions alongside OlyBet and TonyBet. However, the operator is expected to be under strict monitoring because it was fined on multiple occasions last year as well.
The Seven Violations of Top Sport In 2023
Earlier this month, the Gambling Authority of Lithuania concluded an investigation of Top Sport. During this unplanned inspection, the regulator discovered that Top Sport allowed a self-excluded individual to gamble on its platform during the first week of November last year. The same individual placed another bet via Top Sport on November 22, 2022. The concerned individual had opted for self-exclusion on the last day of October that same year but despite that, the individual's access to Top Sport's sports betting platform was not revoked. The self-exclusion register is introduced in regulated gambling jurisdictions to curb harmful gambling. Since it is a self-exclusion program, individuals must opt for it themselves and no one can sign them up for it. There are various options for self-exclusion in the register as individuals can pick the duration of it. A person can self-exclude themself from all forms of gambling activity for a minimum of six months and a maximum of three years in Lithuania. Once the time frame is finalized, all licensed operators have to block that individual's access to their apps and sites.
Top Sport failed to comply with the above-mentioned procedure and hence was issued a fine worth €25,000. The Lithuanian operator has been fined on six other occasions this year bringing its fine total up to a whopping €135,000 this year. The first fine came in February when the authority charged Top Sport with a €15,000 fine for an improper installation of a CCTV camera at one of its slot machine salons and its failure to save video recordings. The second fine came in the same month after the operator sent emails to its customers that were adjudged to be marketing emails, for which a €25,000 fine was imposed. In April, a third fine amounting to €15,000 was issued after Top Sport accepted a deposit via a third-party account instead of the default user account. In June, the Lithuanian Gambling Authority issued three fines on Top Sport in a span of four days – A €25,000 fine for admitting a minor in one of its slot machine salons, a €15,000 fine for a glitch on its app that repeated a placed bet, and another €15,000 fine for accepting another deposit via a third-party account.
Amber Gaming Receives Second Fine in Lithuania
Apart from Top Sport, Amber Gaming has also been on the Lithuanian Gambling Authority's radar for a while now. The iGaming operator was also charged multiple times last year but has been quite precautions this year. Despite that, Amber Gaming was imposed with a fine of €6,000 in February this year for sending password reset emails with active links to the company's website last year.
This was considered as a marketing email by the Lithuanian regulator and since there is a promotional ban on gambling in the country, a fine was issued. Recently, Amber Gaming was accused by a user of limiting the offer of bets without stating a valid reason. After a thorough investigation, the regulator confirmed that the operator violated Article 18, Part 1 of the Lithuanian Gambling Law and announced a €15,000 fine.
Have you enjoyed this article? Then share it with your friends.
Share on Pinterest