Nottingham Forest defender Harry Toffolo has been charged by the Football Association after breaching its rules on betting. Footballers are banned from placing bets or sharing information that could be used to aid the betting of others. Toffolo is understood to have breached the FA's rules 375 times between January 2014 and March 2017.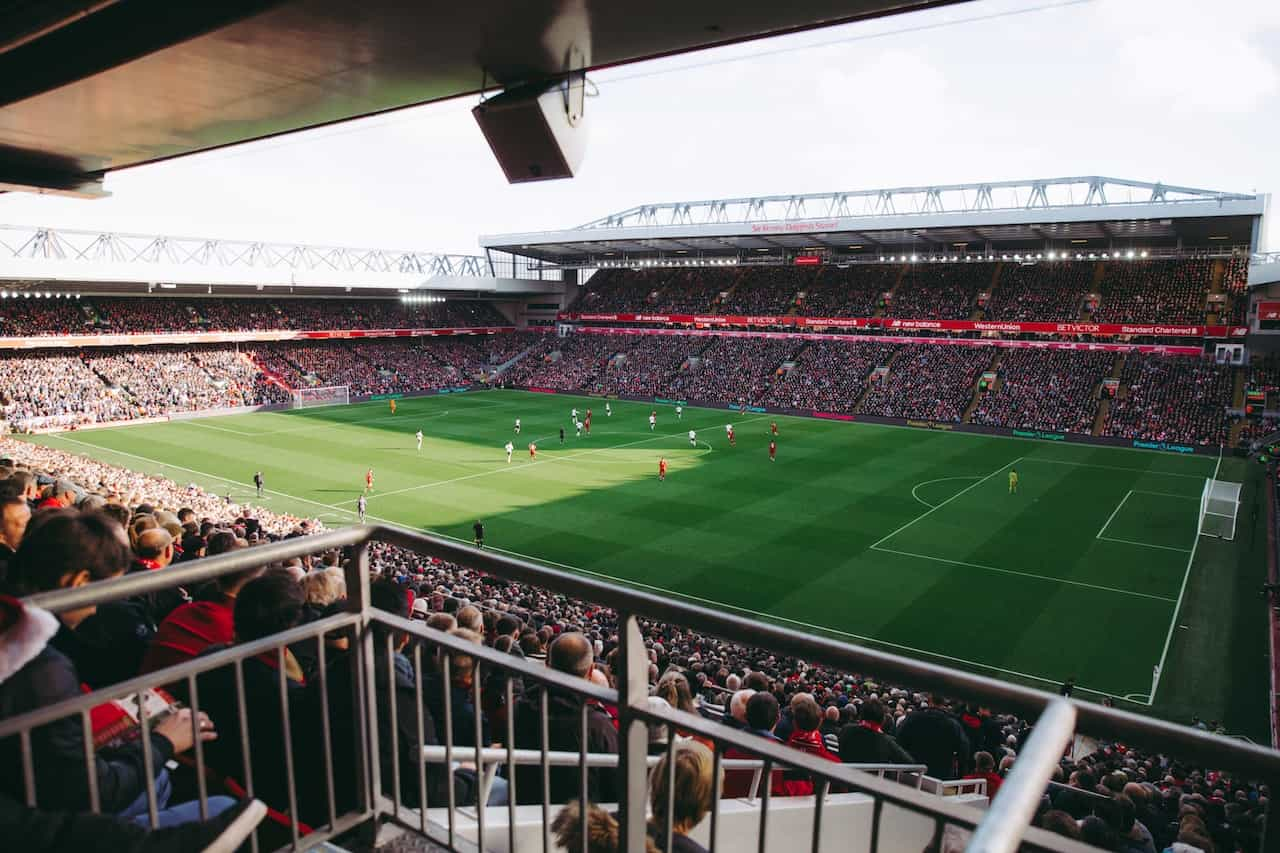 Club Pledges Support
The FA has charged Nottingham Forest defender Harry Toffolo over historic breaches to its betting rules. The Premier League player broke the governing body's rules 375 times between January 22nd 2014 and March 18th 2017. Toffolo had until July 19th to respond to the charge.
The defender was signed to Norwich City at the time that the breaches took place. During this period, the 27-year-old also played on loan for Swindon Town, Rotherham United, Peterborough United and Scunthorpe United. Toffolo made 19 Premier League appearances last season for Nottingham Forest, after the club survived a relegation battle to stay in the top flight.
Nottingham Forest signed the player last summer in a deal that also included fellow Huddersfield midfielder Lewis O'Brien. That deal is estimated to have been worth around £10 million. The pair moved to the Premier League side after Nottingham defeated Huddersfield 1-0 in the 2022 EFL Championship play-off Final.
Toffolo is alleged to have breached FA rule E8, which prevents any player betting from betting on football matches or competitions. Players are also prohibited from passing on any privileged information that could be used to aid the betting of others. The rule also refers to betting on player transfers, employment of managers and team selection.
Without any details of the betting breaches yet revealed, there is no suggestion that Toffolo bet on games that he was involved in. Nottingham Forest has not officially commented on the matter, as the investigation is still ongoing. However, head coach Steve Cooper has pledged his support for the player.
Cooper said that the club loves Toffolo and will be there to support him, whatever happens. He added that he is "really looking forward to doing right by him". The coach addressed concerns after Toffolo did not take part in the recent match against Nottingham County. The player is recovering from a hernia operation.
Fines and Bans
Toffolo is by no means the first player to have fallen foul of the FA's strict rules on betting. In December 2020, Newcastle's Kieran Trippier was found guilty of breaching rule E8, after an investigation was sparked by irregular betting patterns relating to his move from Tottenham to Atlético Madrid.
Trippier was charged with seven alleged breaches of the rule, although he denied all allegations made against him. An independent commission found the defender guilty of four of the alleged breaches, dismissing the other three. Trippier was consequently banned from all football-related activity for ten weeks and fined £70, 000.
In May of this year, England and Brentford striker Ivan Toney was banned for eight months after admitting to 232 breaches of the FA's betting rules. After being charged in November 2022, Toney missed out on a place in Gareth Southgate's 2022 World Cup squad.
The striker was initially slated to receive an eleven-month ban. This was however reduced after he was formally diagnosed with a gambling addiction by a psychiatry expert. The FA's regulatory commission concluded that Toney needed help with this addiction. The player has since stopped gambling on football, although not on other sports.
Toney has said that he is "determined to address his gambling problem with therapy". The case has triggered conversations around gambling's relationship with football. Brentford has said that it will do everything possible to support Toney during this difficult period. Toney will not be allowed to play football again until January 17th 2024. He was also fined £50, 000 and given a warning over his future conduct.
Forest Prepares for New Season
Nottingham Forest will begin their new campaign against Arsenal at Emirates Stadium on August 12th. Toffolo will likely be free to continue playing until the case is resolved. When Toney was charged with breaching the FA's betting rules in November 2022, he was able to continue playing until his ban was confirmed in May.
The charge against Toffolo could cause difficulties for the top-flight team. Nottingham Forest may well heighten its search for a left-back, following Lodi's return to Atlético Madrid. The Brazilian player had only been signed on a season-long loan deal, but the club has expressed interest in securing Lodi on a permanent basis.
The Garibaldis, as Nottingham fans call their club, still have former Bayern Munich left-back Omar Richards to play with. However, Richards has only recently returned to training after missing out on the whole of last season. The 25-year-old suffered from a fractured leg and then a hernia problem which required surgery.
If Richards, who signed with Forest for a fee of around £8.5 million a year ago, is able to play, he could make a strong impression on the team. He is now taking part in pre-season training and is expected to make in appearance in at least one of the team's upcoming matches in Spain.
Richards has solid experience playing in England, having made over 100 appearances for Reading after rising through its youth academy. He then moved to Bayern Munich in 2021, before signing with Nottingham Forest in July 2022. According to head coach Steve Cooper, Richards is itching to make his debut for the club.
Have you enjoyed this article? Then share it with your friends.
Share on Pinterest