Renowned gambling operator and former Swedish gaming monopoly Svenska Spel recently released its second quarter results for 2023, along with the performance and revenue analysis for the first half of this year. Svenska Spel Group's second quarter of 2023 was characterized by increased profitability and a stronger operating margin. The operator reported a 1% increase in Net Gaming Revenue (NGR) as it touched SEK 3.94 billion in the first half of 2023. For the period ending June, Svenska Spel's total NGR was SEK 1.97 billion, while operating income rose 3% to SEK 550 million, an increase of SEK 18 million.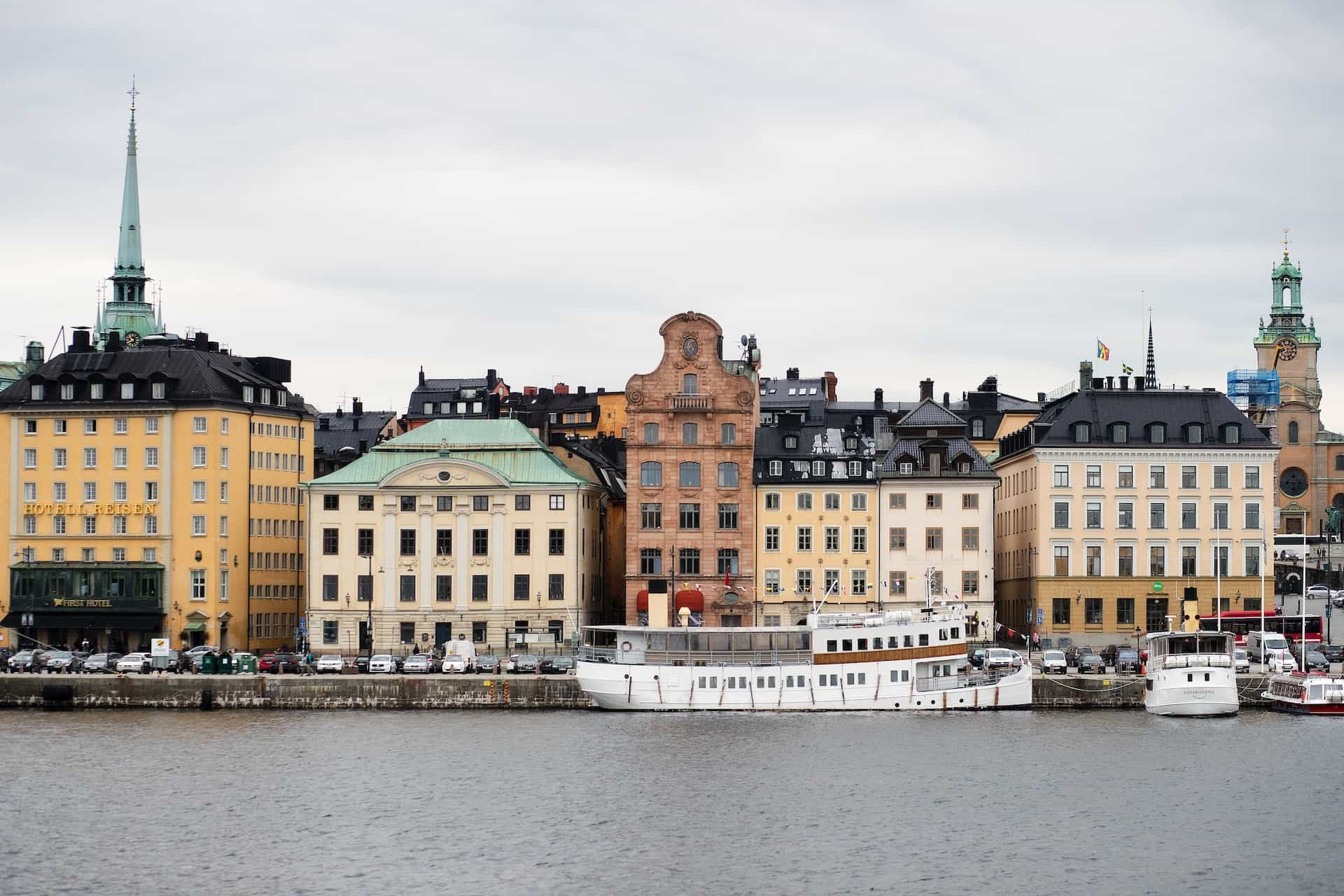 For 22 years, from its inception in 1997 until 2019, Svenska Spel was the sole gambling operator in Sweden. It is a state-owned company that enjoyed a monopoly in the regulated Swedish gambling market, being the only company permitted to offer online gambling in the Nordic state. This included casino games, sports betting, and several other types of games. The operator is wholly owned by the Swedish state, and all profits generated by the operator's activities are paid directly to the State Treasury of the country. In January 2019, Sweden implemented new laws that ended the state-run gambling monopoly, allowing other operators to enter the market. Despite that, the company has continued to grow and perform well. The Swedish operator has formed partnerships with various organizations in Sweden. For example, Svenska Spel Sport & Casino has partnered with Svensk Travsport, the national trotting association, to enhance its horse race betting offering. Svenska Spel's operations aim to strike a balance between giving players the freedom to choose and protecting them from potential harm. It also emphasizes responsible gambling practices and has implemented interventions for high-risk gamblers.
Along with its partnership with Svensk Travsport, the Svenska Spel group also extended its partnership with International Game Technology (IGT), which is a provider of lottery solutions to the company. The operator has also launched Playtech's 'modernized' poker offering, which brings various improvements for players, such as new features, a better mobile playing experience, and a more user-friendly interface. The company has also increased its efforts toward sustainable gambling practices. It launched new games, such as Momang, and made improvements to its offerings. Svenska Spel has also been sharing responsible gambling data with positive results on players. The Casino Cosmopol and Vegas Slots units of the company faced several challenges in the recent past, despite which Svenska Spel managed to post an increase in their NGR and Operating Profit for the second quarter of this year. Svenska Spel reported a stable H1 in 2023, with a 1% increase in net gaming revenue (NGR) compared to the corresponding 2022 results. Despite facing challenges last year, the Swedish operator has maintained its state dividend of SEK 2 billion (€155 million). It has also reported digital increases in revenue for the first six months of 2023.
The Casino Cosmopol & Vegas business area has been struggling for some time. The NGR of this segment decreased by 13%. The operating profit decreased by SEK 29 million compared to the same quarter last year, at SEK -52 million. Continued increased competition from online games, which leads to fewer guests and lower revenues, is the primary reason for this decline. Another reason is strengthened anti-money laundering measures, which decrease the NGR but, in turn, also boost healthy revenue. The business areas of Casino Cosmopol & Vegas are also facing a major challenge with restructuring, which includes measures to reduce costs. This restructuring may impact the services and offerings provided by these units. Casino Cosmopol aims to establish itself as an entertainment option rather than a gambling hall. However, changing customer preferences can impact the success of this strategy. Also, slot machines at Casino Cosmopol, including those at the Vegas location, need to be optimized to provide the best possible experience for customers. This optimization can be challenging and requires ongoing attention and resources.
Svenska Spel posted growth in 2023 despite challenges
Despite the challenges faced by the Casino Cosmopol and Vegas segment, the company has posted an overall year-on-year (YoY) growth in its Q2 results. The numbers for the first half of 2023 also show growth, albeit marginal. Svenska Spel reported a 1% increase in NGR to SEK 3.94 billion for the first half of 2023. For the period ending June, Svenska Spel's total NGR was SEK 1.97 billion, while operating income rose 3% to SEK 550 million, an increase of SEK 18 million. The company saw the popularity of pool games, good margins in sports betting, growth in online casinos, and an increase in the customer base in the business area. This caused a 6% increase in the NGR of the sports and casinos segment. The company faced some setbacks in its Casino Cosmopol and Vegas business lines. Revenues from this segment decreased by SEK 29 million, a 13% decrease from the previous year. Operating profit also worsened, amounting to -52 million SEK.
However, all other segments posted positive numbers. The company reported dramatic increases in digital revenue for the first six months of 2023. This enabled the operator to overcome less rosy figures from its land-based casinos and retail business. Despite improvements across the group's online sports and casino arm, Svenska Spel's Q2 net gaming revenue was flat YoY. The company's land-based operations had a poor return, hampering the overall growth. Svenska Spel's Q2 operating profit totaled SEK 550 million, up 3.6%, at an operating margin of 28%. Total profit for the quarter was SEK 474 million, up 11.5%. During Q2, the company distributed winnings totaling over SEK 268 million in number games and lotteries. The highest win amounted to over SEK 63 million in Eurojackpot. Sports and casino games accounted for SEK 25 million in winnings, with SEK 19 million won in Stryktipset and Europatipset.
The breakdown showed that the majority of its revenue came from the Tur Lottery segment, which offers lottery games. The segment generated SEK 1.21 billion in NGR, up 1% YoY and representing 61.4% of the total. The sports and casino business area contributed another SEK 514 million, growing by 6.2% YoY. Another SEK 690 million came from sales agents, down 5.6% YoY, SEK 125 million from land-based casino operations, down 13.8% YoY, and SEK 123 million from restaurants and bingo halls again down 12.8% YoY.
Svenska Spel says problem gambling has reduced in 2023
In 2023, Svenska Spel took several measures to reduce problem gambling and promote responsible gambling practices. The operator has reported not detecting an increase in risky gambling this year. The sustainability manager, Kajsa Nylander, stated that problematic gambling numbers continued to be low despite the recession and ongoing economic turmoil in the country. The operator recorded the problem gambling activity during the first two months of 2023 and marked a slight decrease in the YoY numbers. Despite the presence of factors that could potentially drive its growth, the company has found that risky gamblers have spent less money on gambling compared to the same period in 2022. This indicates that the company's efforts to promote responsible gambling are yielding positive results.
Svenska Spel has introduced safer gambling initiatives over the past few years, and these efforts are showing positive outcomes. The operator has implemented measures to tackle problem gambling and has been actively sharing responsible gambling data with the Swedish gambling regulator, Spelinspektionen. By providing accurate data and insights, Svenska Spel aims to contribute to a healthier gaming market in Sweden.
Have you enjoyed this article? Then share it with your friends.
Share on Pinterest