Two parimutuel betting operators, West Flagler Associates and the Bonita-Fort Myers Corporation, are seeking intervention from the US Supreme Court to prevent the Seminole Tribe from initiating sports betting in Florida. This request comes before a formal petition to review the case, with West Flagler's appeal to overturn the DC Circuit's motion to stay pending a writ of certiorari.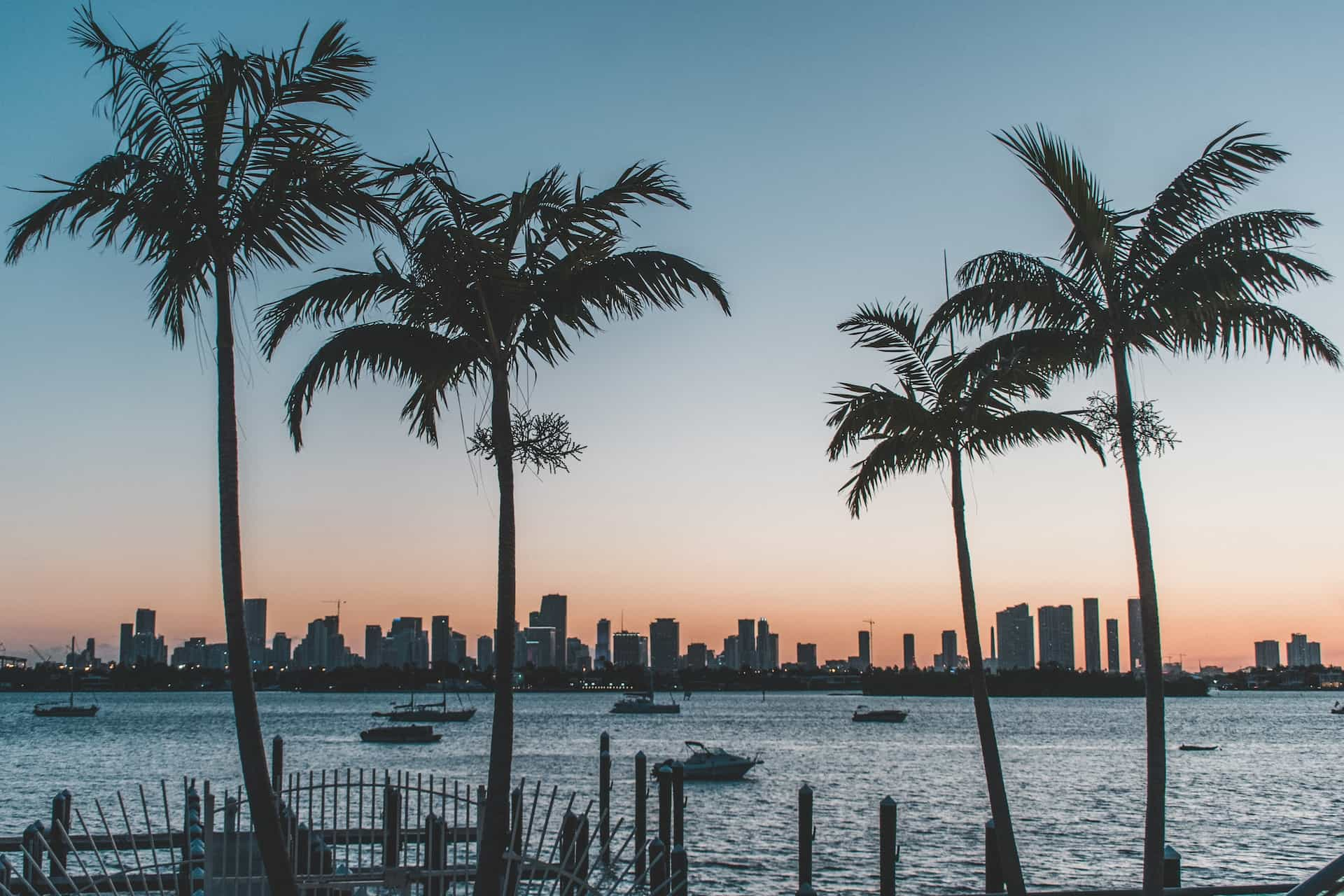 West Flagler is Taking Florida Governor Ron DeSantis to Court on Seminole Tribe Ruling
In the ongoing battle over sports betting in Florida, parimutuel betting operators West Flagler Associates and the Bonita-Fort Myers Corporation are taking a bold step. They have formally petitioned the United States Supreme Court to block the Seminole Tribe's imminent foray into the Sunshine State's sports betting market.
This petition, aimed at preventing the Seminole Tribe's planned sports betting launch, comes ahead of a full-fledged petition for a case review, known as a writ of certiorari in legal terms. Should this be granted, it could effectively delay Florida's sports betting debut until the case's ultimate resolution.
West Flagler Associates has committed to submitting the full petition within 45 days, with the date on the preliminary filing being October 6th. This sets a November 20th deadline for the operator to present its case to the Supreme Court.
At the heart of this legal skirmish is a dispute between West Flagler and Florida's Governor Ron DeSantis. The case revolves around the question of whether Governor DeSantis overstepped his authority by approving the compact with the Seminole Tribe. This compact, established in 2021, grants the Seminoles exclusive rights to offer sports betting in Florida, employing a unique "hub-and-spoke" model to channel wagers through their tribal servers.
A significant issue of contention in this case is Florida's state constitutional amendment, referred to as Amendment 3, which restricts the expansion of casino gambling in the state without the consent of voters through a referendum. West Flagler and others are seeking to invoke this amendment to challenge the Seminole Tribe's planned statewide sports betting operations.
This petition to the Supreme Court marks the latest development in an ongoing legal struggle that highlights the complexities of sports betting expansion in the state of Florida. It remains to be seen how the Supreme Court will respond to this plea and how it might impact the future of sports betting in the Sunshine State.
State of Florida's Compact Has Been Hotly Disputed in Courts Ever Since It Was First Announced
Florida's controversial compact with the Seminole Tribe, initially agreed upon in 2021, has been marred by persistent legal disputes and challenges. The legal wrangling began in September 2021 when West Flagler Associates filed its initial lawsuit in the U.S. District Court of Columbia. In this lawsuit, West Flagler contended that the compact's mobile gaming provisions essentially authorized off-reservation gambling, a move it argued violated both the state constitution and various federal laws.
U.S. District Judge Dabney Friedrich concurred with West Flagler's argument, issuing a ruling that stated the compact "authorizes sports betting both on and off Indian lands." However, the Seminole Tribe successfully appealed this decision when a three-judge panel in the DC Circuit Court dismissed federal objections and affirmed the legality of the compact.
Unfazed by this setback, West Flagler sought a rehearing en banc, a legal term that entails involving all the judges sitting on the bench. Unfortunately for the parimutuel operator, the DC Circuit declined this request. Subsequently, the Florida parimutuels pursued a motion urging the court to maintain its stay on the Seminole Tribe's planned sports betting launch until the case was reviewed by the United States Supreme Court. Regrettably for West Flagler and its allies, this motion was also denied.
These ongoing legal disputes highlight the complex and divisive nature of sports betting agreements, particularly in states where tribal compacts, state laws, and federal regulations intertwine. The ultimate resolution of this case will have far-reaching implications, not only in Florida but for the broader landscape of sports betting in the United States. The legal intricacies and jurisdictional challenges at play underscore the need for legal clarity and consistency in the ever-evolving gambling industry.
Caesars Sportsbook App Launched in Florida Back in June 2022
Caesars Entertainment, a well-known name in the casino and gaming industry, announced the launch of its mobile app, Caesars Racebook, in two additional U.S. states, Florida and Ohio, way back in June 2022. This expansion resulted from a strategic partnership with NYRA Bets, the official wagering platform of the New York Racing Association.
Originally revealed in March 2022, this new product caters to horse racing enthusiasts residing in Florida and Ohio, offering them the opportunity to participate in pari-mutuel wagering on premier horse racing events from a vast selection of over 250 tracks worldwide.
Bettors can now access and engage in wagering at iconic racing venues such as Belmont Park, Saratoga Race Course, Del Mar, Santa Anita, Keeneland, as well as tracks operated by Caesars, including Harrah's Hoosier Park, Horseshoe Indianapolis, Harrah's Philadelphia, and Eldorado Gaming Scioto Downs.
For new customers, the Caesars Racebook app came with an enticing offer – a 100% first deposit match up to $500, providing an added incentive to explore the platform. An interesting feature of Caesars Racebook is its integration with the provider's loyalty program, aptly named Caesars Rewards. This integration means that with every wager placed, bettors have the opportunity to accumulate loyalty points, offering access to exclusive experiences, thus enhancing the overall betting experience.
The expansion of Caesars Racebook to Florida and Ohio reflects the company's commitment to meeting the needs of horse racing enthusiasts across the United States. As the app becomes available to a broader audience, it showcases the ongoing convergence of technology and traditional betting forms, presenting new opportunities for patrons and the industry as a whole.
NCAA Rolled Out Sports Betting E-Learning Module in October 2023
The National Collegiate Athletic Association (NCAA) is making strides to address the potential impacts of sports wagering on college athletes by introducing its first sports wagering e-learning module.
This educational resource, available to student-athletes at no cost, is a proactive measure to equip them with valuable insights into the associated risks of sports betting. The module is thoughtfully designed to provide an interactive learning experience, offering a combination of informative content, real-world scenarios, Q&A segments, and an array of useful resources. The development of this module involved close collaboration with current and former collegiate athletes, as well as academic leaders, ensuring the content is not only relevant but also engaging.
The curriculum covered in the module spans several crucial topics. These include raising awareness about problem gambling, emphasizing the importance of preserving the integrity of sports, ensuring compliance with NCAA regulations, and addressing issues like harassment on social media platforms. An exceptional feature of this initiative is the inclusion of sessions led by prominent figures in the sports world. Among these contributors are Zaire Franklin, a current NFL player and a former student-athlete at Syracuse University. Joining him are Mikala Hall, renowned for her contributions to basketball during her studies at Central Michigan, and Joshua Butler, a football standout at Sioux Falls. Their involvement brings a valuable real-world perspective to the educational program.
This move by the NCAA signifies a proactive approach to address the evolving landscape of sports wagering and its potential impacts on the lives of student-athletes. By offering this e-learning module, the NCAA aims to provide comprehensive knowledge and insights, empowering student-athletes to make informed decisions regarding sports wagering and to navigate the associated challenges responsibly.
Have you enjoyed this article? Then share it with your friends.
Share on Pinterest