Maine's newly legalized sports betting market is now officially operational, with major operators Caesars and DraftKings already offering their services in the state. Milt Champion, the executive director of the Maine Gambling Control Unit (GCU), disclosed the launch details just days ahead of the market's opening, which occurred on a Friday. DraftKings confirmed its presence shortly before the market debut.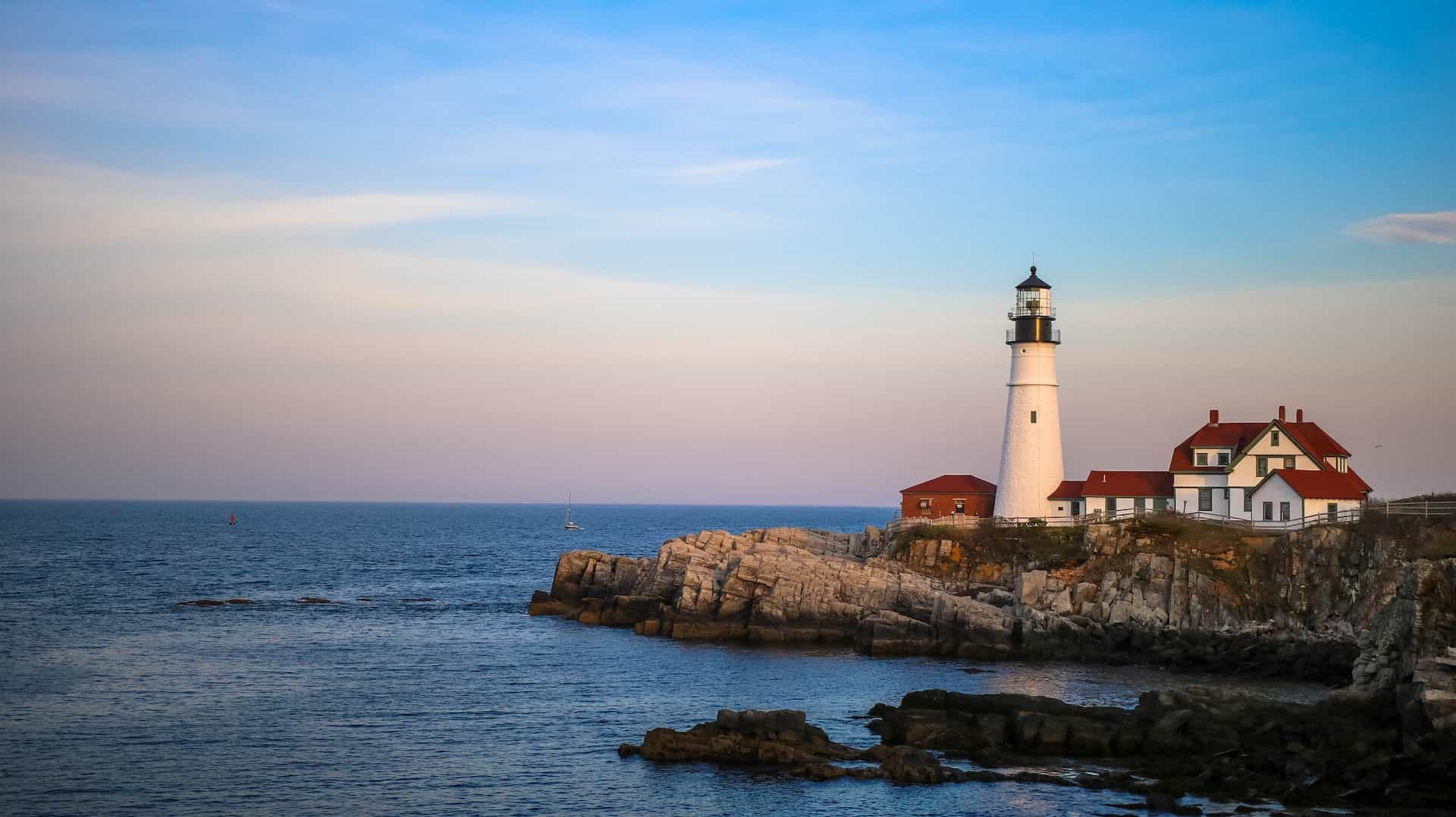 Caesars and Genius Sports Have Also Joined the Fray in Maine's Nascent Market
The state of Maine has taken its official plunge into the world of legal sports betting, marking a significant development in the gambling landscape. Two major industry players, Caesars and DraftKings, have been quick off the mark, providing their services to eager consumers.
Milt Champion, the Executive Director of the Maine Gambling Control Unit (GCU), unveiled the launch plans, culminating in a highly anticipated opening that took place recently, igniting the state's sports betting scene. DraftKings, in a strategic maneuver, confirmed its presence on the launch day, aligning itself with the Passamaquoddy tribe to introduce its online sports betting platform in Maine.
Caesars, another prominent operator, has also embarked on its sports betting journey in the state. This venture is the result of a collaboration with three of the Wabanaki Nations, namely the Houlton Band of Maliseet Indians, Mi'kmaq Nation, and Penobscot Nation, emphasizing the importance of partnership within the industry.
Furthermore, Genius Sports, a major player in the sports data and technology sector, has successfully secured a temporary gaming license from the MGCU. The company, renowned as the exclusive distributor of NFL official league data, has made significant strides in the region, now holding 43 licenses across North America and Canada.
The introduction of legal sports betting in Maine signifies a dynamic shift in the state's gambling offerings, while the active participation of established operators indicates the growing appeal of the sports betting market. As the industry evolves, the influence of these key players and their strategic collaborations is expected to play a pivotal role in shaping Maine's betting landscape.
Market's Launch Arrives A Mere 18 Months After Sports Betting Was Officially Legalized
After an 18-month wait since legalization, Maine's sports betting market is finally a reality. In a move that echoes the broader trend across the United States, the Pine Tree State has ventured into the world of legal sports wagering.
The green light for sports betting in Maine came in the spring of the previous year when Governor Janet Mills signed a bill permitting both retail and online sports betting. However, there was a crucial stipulation: internet sports betting would be exclusively operated by approved tribes within the state.
In the state of Maine, tribes were granted the opportunity to apply for licenses to operate online betting platforms and establish partnerships with one online operator each. At the same time, combined racetracks and off-track betting facilities were also granted the ability to seek land-based licenses for offering retail wagering.
Maine residents and sports enthusiasts, who have been eagerly anticipating the chance to legally engage in sports betting, can now take action. They can download sports betting apps, create accounts, and make deposits with authorized operators.
To legally participate in sports betting in Maine, individuals must meet the age requirement of at least 21 years and be physically located within the state. Notably, there are specific restrictions in place: betting on any games featuring a Maine college is prohibited. Furthermore, collegiate and professional athletes, coaches, and officials are barred from betting on select games, a measure aimed at preserving the integrity of sports competitions.
Caesars Sportsbook App Opened Up for Pre-Registration in Kentucky in September 2023
As the sports betting landscape in Kentucky evolves, Caesars Entertainment took a significant step by introducing its flagship sports wagering app, Caesars Sportsbook, for pre-registration and download within the state in September 2023.
Kentucky launched its retail sports betting operations on September 7, accompanied by the highly anticipated mobile wagering debut scheduled for September 28. With Caesars Sportsbook's pre-registration availability, residents of Kentucky can now prepare to dive into the world of sports betting.
Access to the Caesars Sportsbook app is conveniently available on both iOS and Android devices, and users can also complete their registration on the desktop platform. To sweeten the deal for early sign-ups, Caesars has rolled out a special deposit offer for those who fund their accounts between September 7 and September 27.
The Caesars Sportsbook app is meticulously designed to provide users with a comprehensive sports betting experience. It boasts an array of deposit methods, ensuring flexibility for users, as well as swift and hassle-free payouts. User-friendly functionalities are at the forefront of the app's design, making it accessible for both novice and experienced sports bettors.
One of the standout features of the app is its commitment to delivering real-time score updates, a valuable tool for bettors seeking to stay informed during games. Additionally, the app includes a live streaming feature for major sporting events, ensuring that users can follow the action closely. The offering is further enhanced by a variety of in-play betting options, which includes the increasingly popular live same-game parlays and player prop markets, providing a well-rounded and engaging sports betting experience.
DraftKings Performed Particularly Well in Massachusetts in September 2023
The online sports betting arena in Massachusetts experienced robust activity in the month of September 2023, with industry heavyweight DraftKings emerging as a frontrunner. Official data reports that DraftKings facilitated an all-time high of $290.1 million in online sports wagers within the state. This achievement underscores the escalating popularity of digital sports betting platforms in Massachusetts.
Moreover, the state as a whole observed a noteworthy month-on-month increase in its total betting handle. In September, the total handle skyrocketed to $512.2 million, marking a substantial 62.7% increase when compared to August's figures of $314.9 million. This boost positions September's numbers as the second-highest monthly total since the legalization of online sports wagering in Massachusetts back in March.
Within the betting landscape, online sports betting was the dominant force, with a staggering $499.7 million wagered in September. The remaining $12.4 million was spent at retail sportsbooks. The surge in sports betting activities also translated into a notable increase in taxable sports betting revenue. In total, the revenue amounted to $49.8 million during September, reflecting an impressive 119.4% surge from August's $22.7 million. Of this revenue, $49.0 million derived from online betting, while $783,017 originated from retail wagering establishments.
This surge in online sports betting activity is indicative of the growing demand for digital sports wagering platforms in Massachusetts. DraftKings' record-high performance exemplifies the company's ability to capitalize on this burgeoning market. As the online sports betting landscape continues to evolve, it is likely that further growth and competition will shape the industry in Massachusetts.
Have you enjoyed this article? Then share it with your friends.
Share on Pinterest