Las Vegas-based gaming consultancy SCCG Management and gambling-focused social media initiative Lady Luck HQ are in discussions about potentially launching a new online social casino. Although plans are still in the early stages and details remain undisclosed, the partnership's goal is to bring innovation to both online and offline gaming experiences, with social media influencers in tow.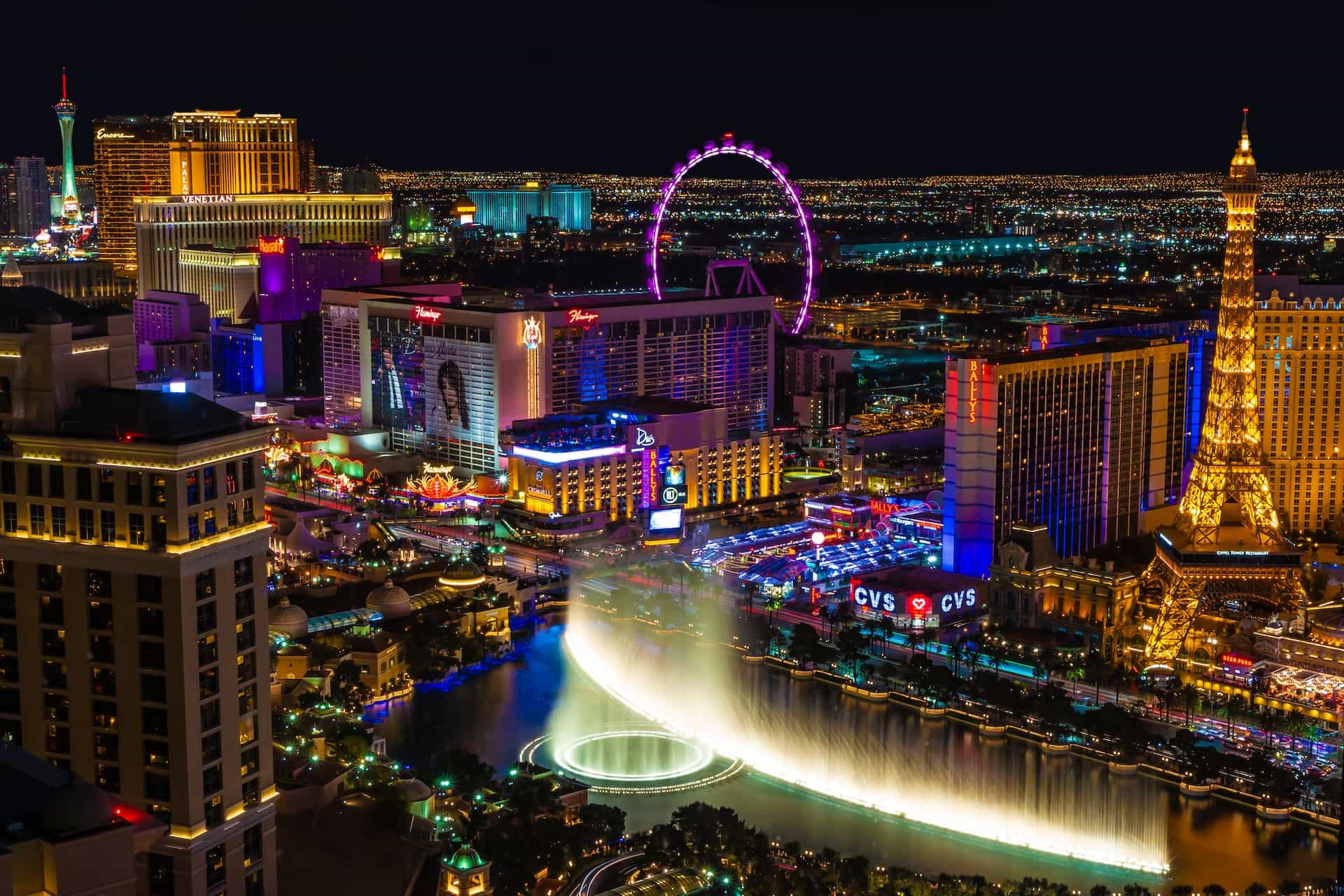 Lady Luck HQ YouTube Channel Boasts Upwards of 400,000 Subscribers
Las Vegas-based gaming consultancy firm SCCG Management and Lady Luck HQ, a prominent player in the world of gambling-focused social media, have recently entered into preliminary discussions regarding a potential venture – the launch of a new online social casino. Although the finer details of this collaboration remain undisclosed, the two organizations are united by a common vision to transform the landscape of both online and offline gaming.
Lady Luck HQ, spearheaded by Francine Maric, has gained significant recognition for its extensive gambling content available on various social media platforms, including YouTube, Facebook, Instagram, and TikTok. Their content portfolio encompasses live streams of slot machine games, both online and in land-based casinos. A testament to their influence, the Lady Luck HQ YouTube channel boasts nearly 400,000 subscribers from across the globe, while their social media presence extends to over 470,000 followers on Facebook, 238,000 on TikTok, and 170,000 on Instagram.
While the initiative is currently in its infancy, the collaboration between SCCG Management and Lady Luck HQ carries the promise of bringing fresh innovation to the world of online and offline gaming, with the potential to engage and captivate a diverse audience of gaming enthusiasts. As discussions continue and the project develops, industry observers eagerly await further insights into this intriguing partnership.
Collaboration Between SCCG and Lady Luck Will Set New Benchmarks
Stephen Crystal, the founder and CEO of SCCG, expressed enthusiasm about the partnership with Lady Luck HQ, stating:
"When two powerhouses like Lady Luck HQ and SCCG come together, magic happens. This collaboration will set new benchmarks and bring forth innovative solutions for gaming aficionados worldwide."– Stephen Crystal, Founder and CEO, SCCG Management, Press Release
Lady Luck HQ CEO Francine Maric conveyed her appreciation for the collaboration with Stephen Crystal and the SCCG brand, claiming that:
"To collaborate with a visionary like Stephen Crystal and the SCCG brand is an honour. We are pushing boundaries, ensuring that our community experiences the future of gaming first-hand."– Francine Maric, Founder and CEO, Lucky Lady HQ, Press Release
SCCG Management and Lady Luck HQ have underscored their commitment to a forward-thinking collaboration that will explore innovative gaming solutions. This strategic partnership, with a focus on visionary concepts, promises to deliver fresh perspectives and enhancements to the gaming landscape. While the specifics of their venture are currently under wraps, both companies have expressed their dedication to revolutionizing the gaming experience, both online and offline.
The anticipation surrounding this partnership is palpable within the industry. As discussions continue and plans take shape, stakeholders and gaming enthusiasts alike eagerly await the unveiling of details in the weeks and months ahead. With SCCG Management's expertise in the gaming consultancy field and Lady Luck HQ's significant social media influence, this collaboration has the potential to make a notable impact on the gaming industry, introducing novel concepts and enriching the gaming experience for a broad audience.
Everi Holdings Shifted Production Over to Las Vegas Back in March 2023
Everi Holdings, a key player in the realm of retail casino technology, unveiled its strategic decision to streamline its manufacturing operations back in March 2023. The company is set to cease the production of gaming machines at its current Texas base, opting instead for a centralized approach in a new, expansive facility located in Las Vegas, Nevada. This move aligns with Everi's existing manufacturing processes, where self-service integrated cash access kiosks, loyalty kiosks, and various other FinTech products already hail from the Las Vegas hub.
This strategic shift towards consolidation encompasses the manufacturing, assembly, and distribution of these technological goods. The proposed Las Vegas facility, boasting an impressive 182,500 square feet, will not only house these production operations but also accommodate lab facilities for Everi Holdings' games and FinTech divisions. Additionally, it will serve as the operational hub for service teams, customer installations, and administrative functions. The company has wisely allocated space for potential expansion, demonstrating its readiness to adapt to future growth.
The transition of Everi's FinTech production to the forthcoming Las Vegas facility is expected to commence promptly upon the facility's completion, which is already underway. The relocation of gaming machine production from the current Austin, Texas location will occur progressively over the subsequent six months, marking a strategic consolidation aimed at optimizing manufacturing efficiencies.
Everi president and chief executive Randy Taylor said that the need to streamline its production capacities became highly apparent following extensive reviews:
"As we assessed our near- and long-term operational needs, it was clear that streamlining all of our manufacturing, assembly and distribution processes into a single facility designed to our specifications would best serve the needs of our large and growing casino customer base. Having all of our FinTech and Gaming products assembled and shipped from one new, modern, environmentally friendly facility in Las Vegas will provide for operational efficiencies while also helping us continue to meet our goals of providing excellent customer service throughout the entire product ordering process. We have the highest regard for our Austin employees who will be impacted by this initiative. We greatly value their contributions and will strive to make any transition as painless as possible."– Randy Taylor, President and Chief Executive Officer (CEO), Everi Holdings, Press Release
Sportradar and NASCAR Prolonged Partnership in September 2023
The National Association for Stock Car Auto Racing (NASCAR) and sports data provider Sportradar announced a four-year extension of their existing data rights partnership just recently in September 2023. This renewed collaboration signifies a deeper integration of sports and sports betting, now including the provision of official betting data.
Sportradar will maintain its responsibility for delivering live timing and scoring data to NASCAR's digital media partners, while also taking a significant role in enhancing the sport's presence in the rapidly evolving sports betting landscape.
Within the scope of this partnership, Sportradar will continue to offer crucial data services to media outlets and betting entities across all of NASCAR's major racing series, encompassing the NASCAR Cup Series, NASCAR Xfinity Series, and NASCAR Craftsman Truck Series. Together, these series host an impressive total of 97 races each year. This extended collaboration between NASCAR and Sportradar highlights the sport's commitment to staying at the forefront of data innovation in the sports and betting realms.
Joe Solosky, NASCAR's Managing Director of Sports Betting, stressed the foundational significance of their partnership with Sportradar for their overall sports betting strategy moving forward:
"Our partnership with Sportradar is foundational to our sports betting strategy from ensuring the integrity of our product to quickly providing authorized gaming operators and media partners with accurate, reliable data. Adding official betting data to the partnership will continue to catalyze NASCAR's rapid growth in the sports betting space and allow fans to further engage with the sport."
Have you enjoyed this article? Then share it with your friends.
Share on Pinterest