The Pennsylvania Gaming Control Board (PGCB) has imposed a fine of $45,000 on Pilot Travel Centers for allowing underage gambling at one of its video gaming terminal locations within the state. This violation occurred at a qualified truck stop situated in the Smithton area of Pennsylvania. Pilot Travel Centers also failed to have a Board-credentialed employee on duty.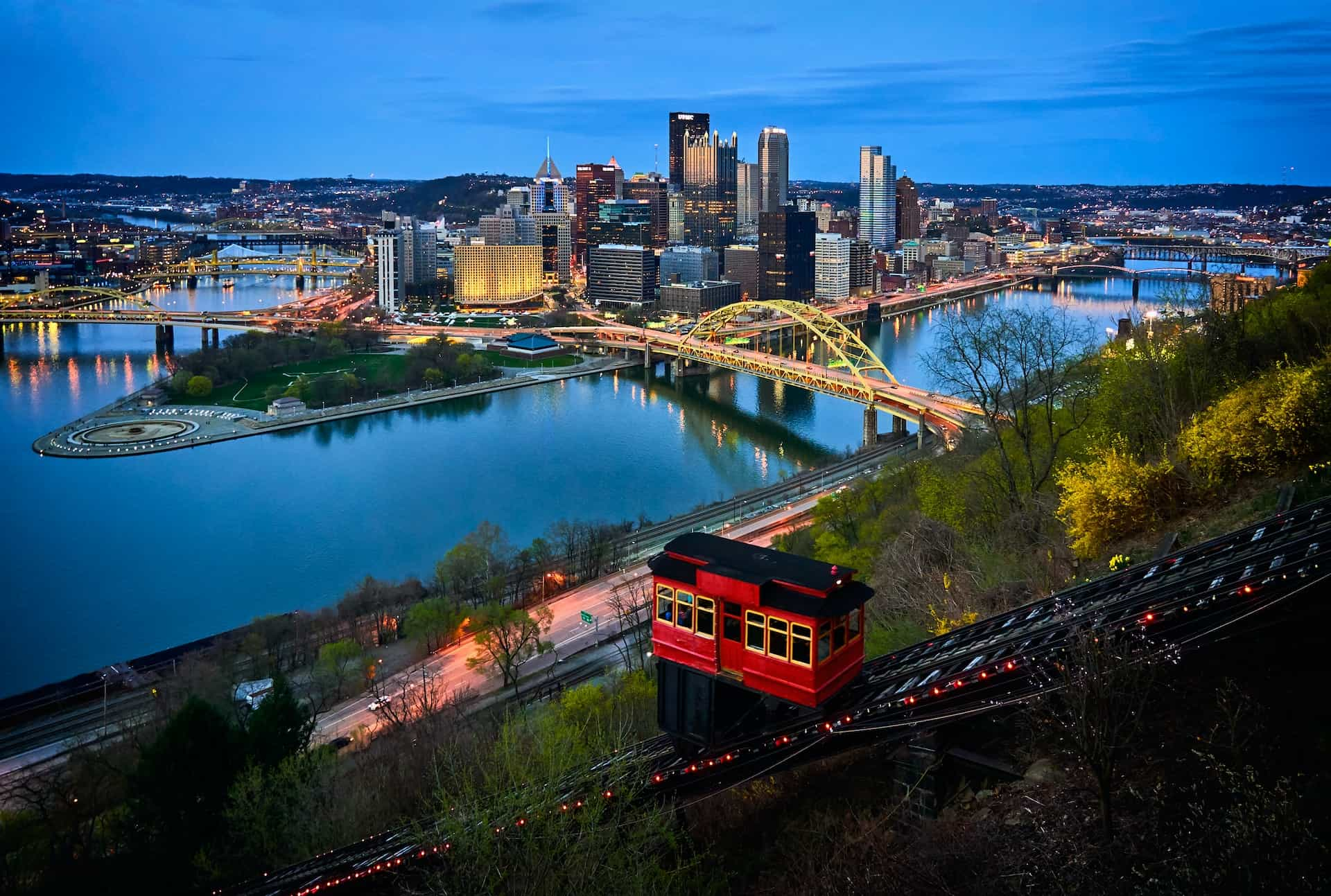 Four Adults Were Also Put on Involuntary Exclusion List for Leaving Children Unattended
The Pennsylvania Gaming Control Board (PGCB) has imposed a $45,000 fine on Pilot Travel Centers for permitting underage gambling at one of its video gaming terminal (VGT) locations within the state. The breach occurred at a qualified truck stop situated in Smithton, Pennsylvania. Notably, Pilot Travel Centers was also found to be operating without a Board-credentialed employee on duty.
This financial penalty, totaling $45,000, was the result of negotiations between the PGCB's Office of Enforcement Counsel and Pilot Travel Centers. In a related development, the PGCB has taken action against four adults by placing them on the Pennsylvania Involuntary Exclusion List for leaving minors unattended while gambling.
One incident involved a female player who left three children, aged 10, 14, and 15, inside a running vehicle in the parking garage of Hollywood Casino at Penn National Race Course. The individual proceeded to gamble inside for a duration of two hours and two minutes, during which time the children were left without supervision. In separate instances, two other female patrons also left minors unattended in vehicles at different casinos. These actions resulted in their placement on the exclusion list, highlighting the importance of responsible gambling and child safety within casino environments.
Unaccompanied Child Was Found Wandering Around Casino Parking Garage
In recent actions taken by the Pennsylvania Gaming Control Board (PGCB), a male player has been banned from casino premises for leaving children unattended in various instances, reinforcing the importance of responsible gambling practices and child safety within the gaming environment.
One such case occurred at the Live! Philadelphia Casino, where a male player left two children, aged three and seven, inside a running vehicle. Shockingly, the seven-year-old left the vehicle and was discovered wandering in the parking garage, while the younger child remained alone in the car. This incident raised significant concerns, as both children were left unsupervised for a total of 24 minutes while the adult was engrossed in gambling activities at the casino's sportsbook.
In a separate occurrence, another male player faced a ban after leaving a five-year-old child unattended inside a non-running vehicle at Wind Creek Bethlehem Casino. This situation unfolded over a period of 27 minutes, despite outside temperatures being as low as 22 degrees, underscoring the critical need for vigilance and responsibility when visiting gaming establishments with minors.
The Pennsylvania Gaming Control Board (PGCB) emphasized through its statement that its actions serve as a reminder that adults are prohibited from leaving minors unattended in various areas of a casino, including parking lots, garages, hotels, and other venues:
"The Board's actions serve as a reminder that adults are prohibited from leaving minors unattended in the parking lot or garage, a hotel, or other venues at a casino since it creates a potentially unsafe and dangerous environment for the children," the PGCB said. Leaving minors unattended at a Pennsylvania casino also subjects the offending adult to criminal prosecution in addition to exclusion from all Pennsylvania casinos."– Spokesperson, Pennsylvania Gaming Control Board (PGCB),Press Release
NeoGames Stepped Into Pennsylvania Gaming Market in July 2023
NeoGames, a prominent name in the online gaming and lottery sector, unveiled in July 2023 a pivotal development involving its subsidiary, Aspire Global, which is poised to redefine the landscape of online gaming. In a strategic maneuver, Aspire Global is set to become the driving force behind the Cordish Companies PlayLive online casino, a move that bears significance for both NeoGames and the online gaming industry as a whole.
This transformative collaboration encompasses the transition of PlayLive! to NeoGames' suite of state-of-the-art products, encompassing vital elements like PAM (Player Account Management), CRM (Customer Relationship Management), aggregation, and data analytics. This significant shift marks a departure from PlayLive!'s initial partnership with GAN, a California-based iGaming supplier that originally supplied the casino's iGaming solutions.
One of the standout aspects of this partnership lies in the adoption of the AspireEngage CRM system, a move NeoGames believes will bring a substantial improvement to the player experience and overall customer satisfaction when compared to the previous system. Additionally, PlayLive! is set to integrate with the Pariplay Fusion aggregation platform, expanding its capabilities and diversifying its range of offerings. This strategic alignment underscores NeoGames' unwavering dedication to harnessing cutting-edge technology and comprehensive solutions, all in the pursuit of delivering an elevated online gaming experience to PlayLive! Customers.
Tsachi Maimon, the President and Head of iGaming at NeoGames, wholeheartedly welcomed the partnership with PlayLive! Casino:
"We are incredibly excited to commence our partnership with PlayLive! Casino and take its Pennsylvanian iGaming offering to the next level. With this complete migration onto our iGaming products and services, it truly reinforces the strength of NeoGames and our overall proposition following the acquisition of Aspire Global. The teams are thoroughly looking forward to working closely with PlayLive! Casino and expect a seamless cut-over to our technology and content early next year."– Tsachi Maimon, President and Head of iGaming, NeoGames,Press Release
Evolution Touched Down in Pennsylvania in June 2023
Pennsylvania's online gambling landscape is experiencing a surge of activity as Evolution, a prominent online casino solutions provider, forged a strategic partnership with Caesars Digital within the state back in June 2023.
This collaboration centers on the delivery of Evolution's well-regarded live casino products to two key players in the Pennsylvania iGaming arena: Tropicana Online Casino and Caesars Sportsbook & Casino. Beyond this, the agreement extends Evolution's influence, offering iGaming operators NetEnt and Red Tiger access to its portfolio of online slots.
One standout feature of this partnership is the means of product delivery. Evolution's highly acclaimed live dealer games will be streamed directly from their top-tier studios to clients, ensuring a seamless and immersive gaming experience. Currently, these offerings encompass a range of popular casino classics, including American and European Roulette, classic and Infinite Blackjack, Baccarat, Craps, Ultimate Texas Hold'em, and Three Card Poker. This move amplifies the depth and variety of gaming options available to Pennsylvania players, elevating the state's iGaming scene.
Jeff Millar, Chief Commercial Officer at Evolution, claimed the operator was more than happy to ensure that players were enjoying the highest-quality game products around:
"We are delighted to be helping Caesars Digital expand their reach in Pennsylvania and to be part of this exciting journey. We have been working closely with Caesars for some time and we're proud to be their live casino provider and to ensure they have the best games at their disposal for their players. We look forward to continuing this relationship and to seeing what new exciting developments come out of this latest expansion."
Have you enjoyed this article? Then share it with your friends.
Share on Pinterest