A new name, Hydra Poker Entertainment, has put its name to the first scheduled PartyPoker Millions event since June 2022. Staged at the prestigious Casino Portomaso, described as "an incredible festival," Millions Malta begins on Friday, September 22nd.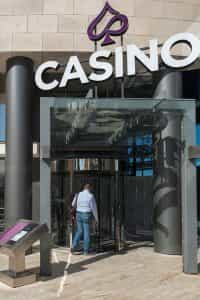 Featuring numerous events – with entries ranging from €60 to €5,300 – the series spans 12 days. The centerpiece €1 million guaranteed Grand Prix starts on September 23rd. Players registering to play this tournament on Day 1A or Day 1B will enjoy a discounted €400 competition entry.
However, those registering to play on Days 1C through to Day 1H – scheduled for September 28th – October 1st – must pay the standard €550 entry (€500 plus €50 registration fee) to earn their shot at the prize.
Grand Entry From Far and Wide
In addition to the live Day 1s in Malta, PartyPoker is staging three online Day 1s. The first online qualifier is scheduled to take place this Sunday. There is a second one on August 20th; the final chance to qualify online is September 3rd.
The Grand Prix competition is an unlimited re-entry tournament, and all players that proceed to Day 2 will receive a cash return for their efforts. The payment schedule includes players that reach the tournament's second phase from live locations outside of Malta.
In a novel move, promoters have arranged for more Day 1s to be played in venues across Italy, Cyprus and Greece. Another will take place in Ireland. August 19th is the date set aside for Irish hopefuls. Dublin's Wanderers Football Club is the location for this Day 1 qualifier.
Content Is King to Casual Poker Audiences
Unsurprisingly, the event's organizers predict big numbers for the Malta PartyPoker Millions. It is excellent news for the event partner, Hydra Poker Entertainment (HPE). The Cyprus-based company operates three of the biggest poker channels on YouTube: Fury TV, PokerXpress, and bCp Poker Highlights attract an average of 2.5 million views a week by broadcasting poker videos from various licensed content sources.
"As well as the channels, Hydra is moving into live events and partnerships which enables us to create unique content, not just from the main event but utilizing the feature table for specifically tailored shows," Ian Langstaff, HPE's special advisor, told online-casinos.com.
Promising a "fast-paced, entertaining production that will be of interest to the casual viewer," Langstaff says, "the first step in live events is partnering with the Portomaso Casino in Malta to run the PartyPoker Millions Malta and to take on the guarantees."
"Hydra Poker Entertainment is responsible for the live streaming of the final tables of the Grand Prix and the €3,000 entry Millions event," he continued. "But we will also film two days of action from a YoH ViraL Poker cash game in the venue."
"Furthermore, there is a new USP that Hydra Poker will launch during the festival. It is called the Influencer Poker Crown, and it will see a table of six major influencers, content creators, and poker pros play in a ten thousand knockout. We expect these shows to create massive traction across all our channels."
Confident of a Huge Success
Televising poker is familiar territory to Langstaff. As far back as January 2002, he created the first commercially sponsored poker on television screens worldwide. Before and during the so-called 'poker boom,' he also produced two editions of the World Heads Up Championship and the Ladbrokes European Ladies Championship. Both were broadcast on Sky Sports.
Looking to the future, Phedonas Phinicarides, the co-founder of HPE, said: "Hydra Entertainment is making its introduction to the live poker scene by partnering with the PartyPoker Millions as Portomaso Casino, and PartyPoker are both legendary poker brands. We are very confident in our team and believe the event will be a huge success."
Have you enjoyed this article? Then share it with your friends.
Share on Pinterest