In September 2023, mobile sports betting in New York hit record-breaking revenue figures, surging to an impressive $165.6 million, while the handle reached its highest point in six months at $1.76 billion. Compared to September 2022, revenue witnessed a substantial uptick of 15.6% from $143.3 million, and it showed an even more impressive 68.1% increase.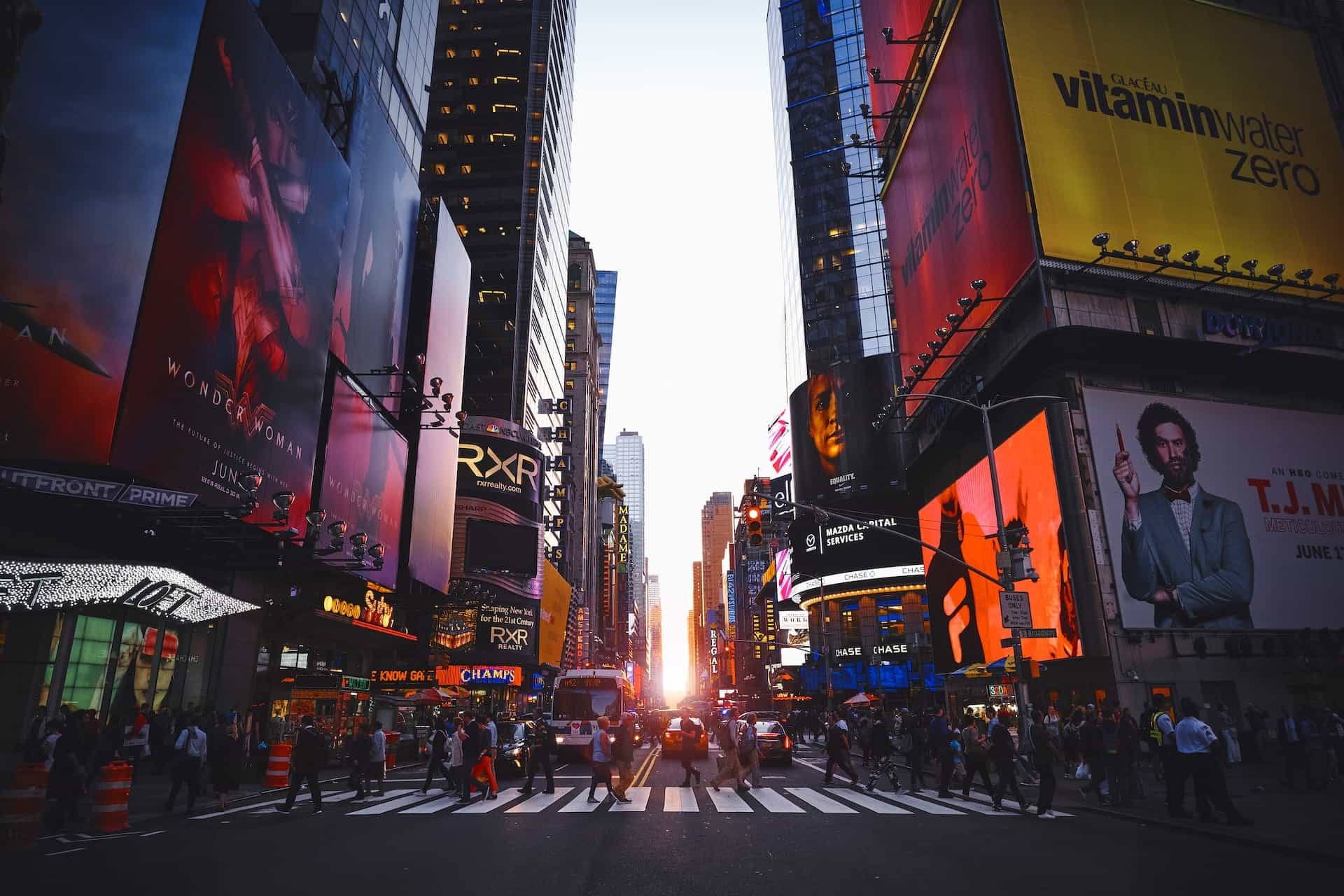 Total Handle for September Also Broke New Records, Crossing into Billions
In September, mobile sports betting in New York surged to record-breaking levels, with revenue reaching an impressive $165.6 million, according to data released by the New York State Gaming Commission. This marks a significant increase of 15.6% compared to the same month in 2022 when revenue stood at $143.3 million. Furthermore, it represents a substantial growth of 68.1% when compared to August 2023, when revenue reached $98.5 million.
The upward trajectory wasn't limited to revenue alone; the total handle for September reached $1.76 billion, a remarkable 39.7% increase from the $1.26 billion recorded in September 2022. Additionally, this figure was 58.6% higher than the handle reported in August 2023, which was $1.11 billion. This September's handle marked the highest monthly amount since March when $1.79 billion was wagered in New York.
FanDuel, owned by Flutter Entertainment, continued to dominate the New York market, retaining its top spot in terms of revenue. The platform reported a substantial $76.9 million in gross gaming revenue (GGR) for September and facilitated a total of $682.5 million in mobile wagers. These impressive figures underscore the growing popularity and profitability of mobile sports betting in the state of New York.
DraftKings Came in Second Place In Terms of Revenue Showings
In the fiercely competitive New York mobile sports betting market, FanDuel continued to lead the pack, reporting a gross gaming revenue (GGR) of $76.9 million in September. This achievement reaffirmed FanDuel's dominance in the state, as it also processed an impressive $682.5 million in mobile wagers. The brand's strong performance can be attributed to its established presence and loyal user base.
DraftKings, a long-standing rival, secured the second position with a GGR of $61.4 million. Notably, DraftKings boasted the highest handle in the state, reaching $710.5 million. This substantial handle demonstrates the platform's ability to attract a substantial volume of wagers, even if it fell slightly short of FanDuel's revenue figures.
Caesars emerged as the third-highest earner with $12.6 million in GGR and a handle of $174.0 million. Following closely, BetMGM reported $8.2 million in GGR, generated from $100.7 million in mobile wagers. Rush Street Interactive also made its mark with $4.2 million in GGR from a handle of $50.1 million.
PointsBet, which was recently acquired by Fanatics Betting and Gaming, recorded $1.6 million in GGR from $23.8 million in total betting spend. It's worth noting that this September marks the transition away from the PointsBet brand in New York.
Other participants in the market included Resorts World, which reported $246,386 in GGR from $6.8 million in bets, and Wynn Interactive, which posted $366,842 from $10.9 million in wagers. Bally Bet remained closed for the third consecutive month as the brand focuses on enhancing its New York offering, outsourcing its sports betting technology stack to Kambi and PAM platform solution provider White Hat Gaming. These developments underscore the dynamic and evolving landscape of mobile sports betting in New York.
Caesars Unleashed Sportsbook on New York Market in September 2023
Caesars Entertainment further strengthened its presence in the New York betting market with the introduction of the Caesars Racebook mobile app and website in September 2023. This platform caters to horse racing enthusiasts by offering access to pari-mutuel wagering on races from more than 300 tracks worldwide. This move is set to elevate the betting experience for New Yorkers interested in horse racing.
One of the standout features of the Caesars Racebook is its seamless integration with the Caesars Rewards loyalty program. Through this integration, users can accumulate reward points with every wager they place. These points can subsequently be redeemed for a variety of experiences at Caesars properties across the United States and Canada, enhancing the value proposition for bettors.
The expansion of the Caesars Racebook into New York marks another milestone in its journey. Having previously launched successfully in multiple states, including California, Florida, Pennsylvania, and Washington, among others, this move underscores Caesars' dedication to offering a comprehensive horse racing betting experience to a wider audience. Furthermore, it hints at the company's strategic plans to expand this platform to additional states in the near future, solidifying its presence in the horse racing wagering market.
Dan Shapiro, the senior vice president of Caesars Digital, relayed his excitement about introducing Caesars Racebook in New York, especially how it synced up with the peak of the Saratoga race meet:
"Building on the popularity of our Caesars Sportsbook app, we are thrilled to launch Caesars Racebook in New York during the heart of the Saratoga race meet. Caesars has a deep-rooted commitment to horse racing, and we couldn't have a better partner to bring a premier horse racing mobile wagering experience to racing fans."– Dan Shapiro, Senior Vice President, Caesars Digital, Press Release
Gaming and Leisure Properties Inc. (GLPI) Bought Hard Rock Rockford Property in September 2023
Gaming and Leisure Properties Inc. (GLPI), a prominent player in the gaming-focused real estate investment sector, took a significant step forward with the acquisition of land associated with the forthcoming Hard Rock Casino development project in Rockford, Illinois in September 2023. This acquisition, valued at $100 million, involves purchasing the property from an affiliate of 815 Entertainment, a company owned by Dan Fischer and a consortium of local investors. It signifies a significant boost to the ongoing development efforts in the region.
In conjunction with the land acquisition, GLPI has entered into a substantial 99-year ground lease agreement with 815 Entertainment. This lease agreement includes an annual rent of $8 million, featuring a fixed 2% annual escalation starting from the lease's first anniversary and continuing for the entire 99-year term. As part of its strategic approach, GLPI has also committed to providing up to $150 million in development funding. This funding will be made available through a senior secured delayed draw term loan, carrying a 10% interest rate, pending regulatory approval.
This loan offers a flexible draw period of up to one year, with a maximum outstanding period of six years, including a potential one-year extension. Notably, it can be prepaid without penalty upon the anticipated opening of the Hard Rock Casino in Rockford, projected for September 2024. GLPI's active participation in this venture also grants the company a valuable right of first refusal in case of any potential future sale of completed building improvements on the property. This strategic move further solidifies GLPI's position in the market.
Have you enjoyed this article? Then share it with your friends.
Share on Pinterest