Steve Cohen, owner of the MLB's New York Mets, has announced a strategic partnership with Hard Rock International to construct a $8 billion casino and entertainment destination on a 50-acre parking lot near the Citi Field baseball stadium in Queens. This ambitious project, dubbed Metropolitan Park, aligns with Cohen's pursuit of one of three state licenses for establishing a full-scale casino in downstate New York.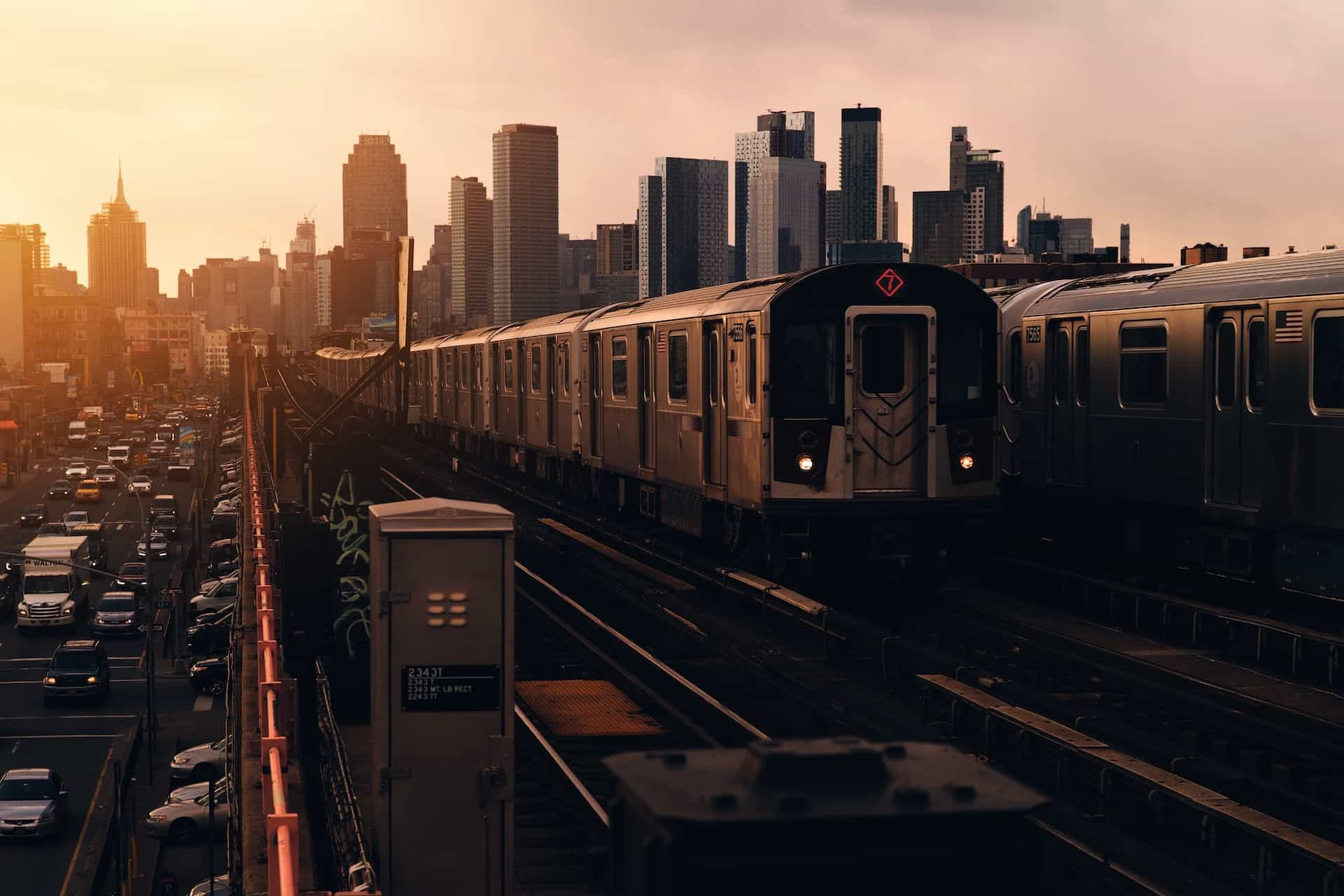 Metropolitan Park Will Span Over 20 Acres; Include Hard Rock Casino and Sportsbook
Steve Cohen, owner of the Major League Baseball's New York Mets, has revealed ambitious plans to partner with Hard Rock International in the development of an $8 billion casino and entertainment complex. This sprawling venture is slated to occupy a 50-acre parking lot adjacent to the Citi Field baseball stadium in Queens.
Named "Metropolitan Park", this project aligns with Cohen's aspiration to secure one of three state licenses available for the establishment of a full-scale casino in downstate New York. While Cohen's intent to build a casino has been in the public domain for some time, the recently unveiled proposal has confirmed his collaboration with Hard Rock International and the architectural firm SHoP Architects, as reported by Bloomberg.
Metropolitan Park promises to be an expansive venture, earmarking 20 acres for newly created public park spaces. The landscape architecture of these areas is entrusted to Field Operations, a renowned firm celebrated for its work on prominent projects such as the High Line in Manhattan and Freshkills Park in Staten Island.
In addition to public park spaces, the development plan allocates 5 acres to community athletic fields, bike paths, playgrounds, and the implementation of climate-resilient infrastructure. This infrastructure includes solar installations, green roofs, and measures to mitigate flood-related issues. Furthermore, the proposal envisions a revitalized mass-transit station and the incorporation of a "Queens food hall."
At the core of this venture is the establishment of a Hard Rock hotel and casino, accompanied by a separate sportsbook site. Advocates for the project believe it holds the potential to become a "next great New York landmark" and serve as a year-round attraction for tourists and locals alike.
Plan Includes Provisions for New Pathways to Flushing Bay Waterfront
The Metropolitan Park project aims to provide improved access to Flushing Bay waterfront and Flushing-Corona Park for the local community. The blueprint includes enhancements to mass transit options, road networks, and parking facilities, and Cohen envisions this development creating approximately 15,000 jobs, spanning both permanent positions and opportunities in the construction sector.
Despite Cohen's proactive efforts, including the engagement of multiple lobbying firms and community outreach, there are noteworthy challenges on the path to realizing Metropolitan Park. The proposed casino site is located on state-owned parkland, requiring the passage of a legislative bill for land annexation.
Although such a bill was introduced in a previous legislative session, it has not yet been scheduled for a vote. Furthermore, any casino proposal must secure approval from a majority of board members consisting of local elected officials from the district where the potential casino would be situated. Additionally, the project hinges on the endorsement of state gaming regulators, who are poised to grant up to three new casino licenses for the downstate region.
A press release, highlighting support from business and community leaders, notably omitted the names of legislators. New York Sen. Jessica Ramos, in particular, has not expressed support for the project. Ramos, representing the communities around Citi Field, had temporarily blocked Cohen's previous plan to construct a casino and entertainment complex in the lots adjacent to the ballpark.
For Cohen, whose net worth is estimated at $13.9 billion, the potential rewards appear to outweigh the associated risks. A study by Spectrum Gaming suggests that by 2025, a Queens casino could generate an annual revenue of $1.9 billion. The surrounding area boasts significant attractions, including Flushing Corona Park, the U.S. Open Tennis Center, and a planned soccer stadium for New York City FC, backed by Mayor Eric Adams. The state has not yet established a deadline for prospective casino bids or the final decision date regarding license allocations. This project underscores Cohen's ambitious vision and the intricacies involved in making it a reality.
Caesars Entertainment Launched Horse Racing App in New York in September 2023
Caesars Entertainment is placing its bet on the growing interest in horse racing in New York with the launch of the Caesars Racebook mobile app and website in September 2023. This new platform offers horse racing enthusiasts access to pari-mutuel wagering on races from over 300 tracks worldwide, greatly enriching the wagering experience for consumers in New York.
A notable feature of the Caesars Racebook is its seamless integration with the Caesars Rewards loyalty program. This integration means that every wager placed by players accrues points, which can be redeemed later for a variety of experiences at numerous Caesars locations throughout the United States and Canada, providing an added layer of value for users.
Having already enjoyed successful launches in various states, including California, Florida, Pennsylvania, and Washington, among others, the expansion of the Caesars Racebook into New York reflects the company's dedication to offering an all-encompassing horse racing wagering experience to a wider audience. Plans are already underway to introduce this platform in more states across the nation, underscoring Caesars' strategic approach to tapping into the horse racing betting market. This new offering is poised to cater to the growing appetite for horse racing in New York and beyond, expanding the horizons for both Caesars and horse racing enthusiasts.
Online Gaming Propped Up Boyd Gaming's Growth in Q3 2023
In a recent financial report for the third quarter, Boyd Gaming Corporation unveiled a noteworthy increase in revenue, with online gambling emerging as a substantial driver of this growth. Nevertheless, this surge in revenue was somewhat tempered by higher expenditures, which had an impact on the net profit margin.
Boyd Gaming's strategic efforts to bolster its presence in the online gambling sector have been gaining traction, particularly with the acquisition of Pala Interactive. This strategic move, executed in November 2022, involved the purchase of Pala Interactive, a supplier primarily owned by the Pala Band of Mission Indians, for a sum of $170.0 million. Since the acquisition, Boyd Gaming has dedicated considerable time to ensure the seamless integration of Pala Interactive into its existing operations.
Now operating under the banner of Boyd Interactive, the company's online division recently relaunched the Stardust platform, reinforcing its footprint in the lucrative markets of Pennsylvania and New Jersey. The progress and early successes observed in this venture have garnered positive attention within the industry. Boyd Gaming's CEO and President, Keith Smith, has underscored the company's commitment to viewing online gambling as a long-term endeavor. This approach prioritizes sustained growth and development over seeking immediate returns on investment. Boyd Gaming's prudent strategy reflects the evolving landscape of the online gambling industry, where a focus on the long game has the potential to yield substantial dividends.
Have you enjoyed this article? Then share it with your friends.
Share on Pinterest