In New Jersey, gambling revenue surged past the $500 million mark in July, propelled by growth across most sectors of the industry. The month recorded total revenue of $506.2 million, marking a 5.3% increase compared to the previous year. Additionally, this figure marked a 10.7% rise from June's total this year.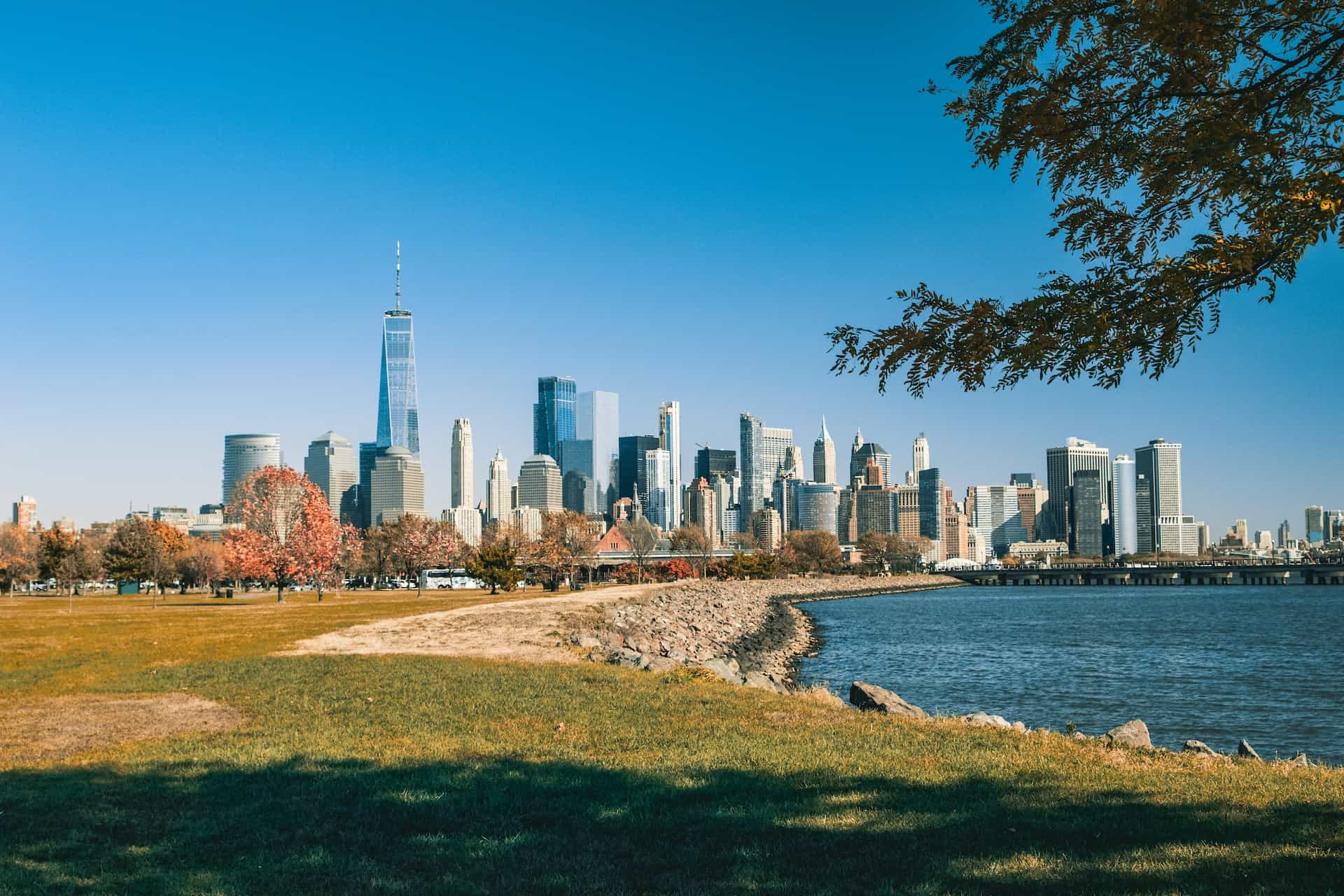 Land-Based Casino Revenue Dipped Slightly by 3% This Quarter
In July 2023, the gambling landscape in New Jersey displayed robust performance as the state witnessed gambling revenue surpassing the $500 million mark. This achievement came on the heels of noteworthy year-on-year growth across nearly all segments of the market.
The total revenue for the month reached an impressive $506.2 million, marking a 5.3% increase from the previous year and a significant 10.7% surge compared to June this year. While land-based casino gambling contributed a substantial $290.0 million in revenue, it experienced a slight 3.0% dip from July 2023. This decline stemmed from a notable 13.2% drop in table games revenue, settling at $72.2 million. Contrarily, revenue generated from physical slot machines, which stands as a major revenue source in the state, witnessed a modest 0.9% rise, reaching $217.8 million.
The realm of online gambling continued to exhibit its upward trajectory, with the overall revenue from this segment soaring by 13.5% year-on-year to $155.2 million. Within this category, online slots revenue emerged as a driving force, registering a substantial 13.4% increase to reach $152.5 million. Furthermore, peer-to-peer poker revenue also posted a commendable growth of 18.5%, tallying at $2.7 million.
In terms of market share within the online gambling domain, Borgata emerged as a frontrunner, securing the top spot with $43.0 million in revenue. This achievement overshadowed competitors like Resorts Digital, which amassed $40.6 million, and Golden Nugget, previously leading the market in June, with $39.8 million.
Sports Betting Revenue in New Jersey Soared by Impressive 35%
The sports wagering sector in New Jersey also displayed robust growth in July, with revenue surging by an impressive 35.6% year-on-year to reach $61.0 million. This remarkable increase was underpinned by a marginal yet notable rise in the total handle, which grew by 1.4% to hit $587.0 million. A substantial portion of this handle, specifically $561.6 million, was attributed to online wagers, while $25.4 million was generated through retail sportsbooks scattered across the state.
In terms of individual performance within the sports betting arena, Meadowlands, in partnership with FanDuel, retained its position as the market leader, raking in $25.7 million in sports betting revenue. Resorts Digital and DraftKings secured the second spot with $19.0 million in revenue, followed by Borgata and BetMGM at $6.1 million.
Zooming out to assess the year-to-date performance, New Jersey's gambling revenue showcased a commendable 11.0% increase, reaching $3.23 billion by the close of July. This growth encompassed multiple segments, with land-based casino revenue marking a 2.3% rise to $1.65 billion, online gambling revenue surging by 14.2% to $1.09 billion, and sports betting revenue experiencing a substantial 41.9% jump to $501.8 million.
Kindred Group Entered New Jersey Market in June 2023
Leading sports betting technology provider Kindred made a significant stride by launching its proprietary tech platform in the state of New Jersey in June 2023. This development grants Kindred access to a comprehensive spectrum of analytics and data, further enhancing its offerings in the fast-evolving US gambling landscape.
The pivotal green light for the platform's debut came from The New Jersey Division of Gaming Enforcement (NJDGE), the regulatory authority overseeing the state's gambling sector. Notably, Kindred Group already boasts a presence in New Jersey through its flagship Unibet brand.
Kindred views the platform's New Jersey launch as a crucial advancement, with plans to extend its benefits across its entire range of gambling services in the US. The company's commitment to enhancing the customer experience is evident through the introduction of customizable and personalized content and products. By harnessing this technology, Kindred aims to elevate its operational flexibility and precision, resulting in better-informed decision-making and, subsequently, a safer gaming environment for its patrons.
The debut of Kindred's new platform in New Jersey was punctuated by remarks from Kindred CEO Henrik Tjärnström. Tjärnström expressed his profound pride in the team's diligent efforts in bringing this innovative platform to fruition. He went on to assure betting enthusiasts in New Jersey of an upcoming experience that would leave a lasting impression:
"However, the true winners are our customers in New Jersey who now will have access to a platform that will give them a safer and more enjoyable gambling experience. We are now preparing to roll out the tech platform to all the states we operate in. Our aim is to migrate Pennsylvania to the Kindred platform during the second half of the year."– Henrik Tjärnström, CEO, Kindred Group, Press Release
New Jersey Division of Gaming Enforcement (DGE) Rolled Out New Safer Gambling Tools in July 2023
In a proactive move aimed at addressing the challenges of gambling-related harm, the New Jersey Division of Gaming Enforcement (DGE) introduced new innovative tools to support consumers in the state in July 2023. This initiative includes the launch of a new toll-free phone number, providing individuals seeking to self-exclude from gambling with an accessible and straightforward way to engage with the DGE. This service offers flexibility, enabling users to opt for self-exclusion from online gaming, in-person activities, or both.
The DGE has taken accessibility a step further by offering options for in-person appointments and video conferences with responsible gaming professionals. The introduction of video conferencing in particular aims to break down geographical barriers and provide individuals with a means to address problem gambling concerns from the convenience of their homes. Alongside these enhancements, the DGE's website has undergone updates to serve as a comprehensive resource hub, catering to both players and operators.
At the heart of this updated website lies a wealth of vital resources, ranging from self-exclusion details to responsible gambling guidelines for operators, all anchored in the DGE's responsible gaming regulations. Additionally, the platform showcases annual reports from Rutgers University, shedding light on the patterns of play across various player segments and wagers within the context of online gambling and sports betting. By introducing these tools, the DGE continues to affirm its commitment to fostering responsible gambling practices and offering much-needed support to those affected by gambling-related challenges in the state of New Jersey.
Addressing the issue at hand, New Jersey Attorney General Matthew Platkin underscored the state's longstanding prominence in the gaming sector. Recognized as the first state beyond Nevada to authorize casino gambling and to lead the way in internet gaming, New Jersey has a legacy of innovation in the industry:
"New Jersey has always been a national leader in gaming, as the first to allow casino gambling outside Nevada and the first to launch internet gaming. We are now focusing on making our pioneering state the standard in responsible gaming practices. These efforts underscore our commitment to helping problem gamblers by expanding the entry points for self-exclusion and other methods to receive assistance."
Have you enjoyed this article? Then share it with your friends.
Share on Pinterest