The National Collegiate Athletic Association (NCAA) has introduced its inaugural sports wagering e-learning module designed to educate student-athletes on the potential risks associated with gambling. This free module offers information, real-life scenarios, Q&A sessions, and valuable resources to raise awareness about the challenges of sports wagering for student-athletes. It was developed in collaboration with input from college athletes.
Educational Resource is Highly Accessible and Free of Charge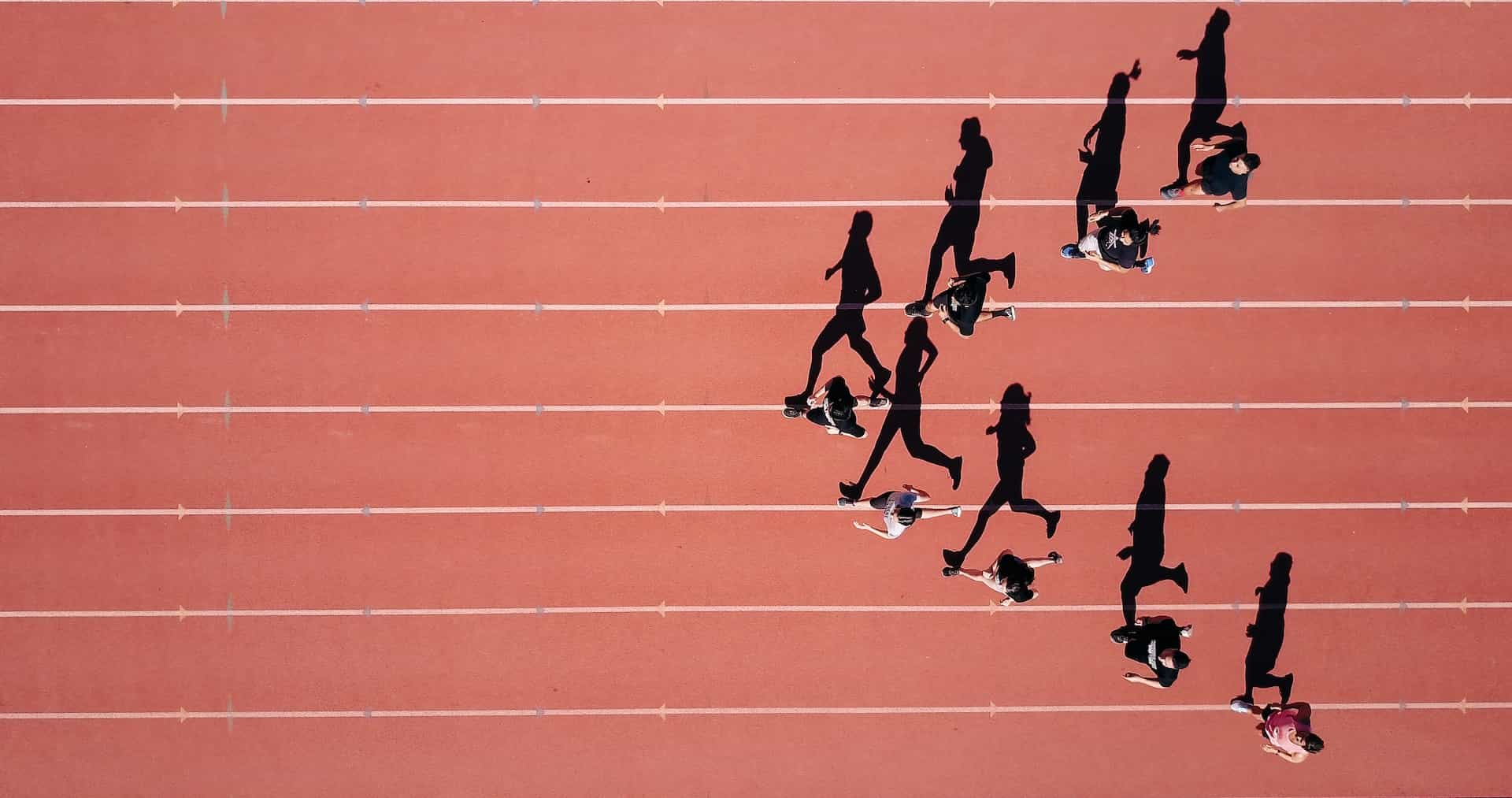 In a proactive move to address the implications of sports wagering among college athletes, the National Collegiate Athletic Association (NCAA) has unveiled its inaugural sports wagering e-learning module.
This educational resource, accessible free of charge, is designed to provide student-athletes with valuable insights into the potential risks associated with sports wagering. It offers a dynamic learning experience through information, real-world scenarios, Q&A segments, and a collection of resources. The NCAA, in developing this module, collaborated closely with current and former collegiate athletes, as well as academic leaders, ensuring the content is both pertinent and engaging.
The module encompasses a range of critical subjects, including problem gambling awareness, the preservation of sporting integrity, adherence to NCAA regulations, and dealing with issues like harassment on social media platforms. A notable feature is the inclusion of sessions delivered by prominent figures, such as Zaire Franklin, a current NFL player and former Syracuse football student-athlete. Joining him are Mikala Hall, known for her contributions to basketball while studying at Central Michigan, and Joshua Butler, who made his mark in football at Sioux Falls. Their involvement adds a valuable layer of real-world experience to this educational initiative.
Move Comes After NCAA Appeal to Lawmakers to Better Protect Student Athletes from Gambling Harm
The NCAA, following its recent call for state-level regulatory updates, has taken another step in fortifying its commitment to safeguarding student-athletes from potential gambling harm. In response to the rapid proliferation of sports betting since the repeal of PASPA in 2018, the NCAA is actively pushing for enhanced legal provisions in states where such wagering has been legalized.
The organization has recognized the divergence in legal frameworks across the 38 states that have embraced sports betting, some of which already encompass protective measures for players' well-being and the preservation of competition integrity, while others lack such safeguards. In light of this disparity, the NCAA has embarked on advocating for more robust laws and has drafted a series of model legislative provisions that it suggests states adopt.
These proposed measures are aimed at not only reinforcing player protection but also streamlining the regulatory landscape for sports wagering. Key components of these proposals include the establishment of a mandatory reporting hotline for gambling authorities, designed to swiftly report any harassment or coercive behaviors to law enforcement. Furthermore, the NCAA is advocating for heightened penalties for individuals who engage in harassment of student-athletes and is pushing for compulsory educational programs for betting operators to detect and respond to such misconduct.
The proposed regulations also involve the identification of prohibited bettors and stringent age restrictions, ensuring that individuals under the age of 21 are barred from participating in sports wagering activities. Additionally, the NCAA calls for betting advertisements to feature vital information, including the reporting hotline, guidance on responsible gambling, and explicit prohibitions against any form of harassment.
This concerted effort by the NCAA underscores the organization's determination to mitigate the risks associated with sports betting and create a safer environment for student-athletes, while simultaneously enhancing the overall integrity of collegiate competitions.
Iowa State Quarterback Was Charged with Tampering Records in August 2023
Iowa State University's quarterback, Hunter Dekkers, is facing serious legal repercussions following allegations of tampering with electronic records in an attempt to conceal his gambling activities. According to the criminal complaint, Dekkers is accused of making 366 mobile bets, totaling over $2,799 in expenditures, over several years.
The charges against Dekkers came to light when a DraftKings account, reportedly under his control, was subpoenaed, revealing a substantial portion of these wagers were placed while he was still underage. Additionally, the legal complaint asserts that 26 of these bets were specifically tied to Iowa State University events, raising concerns about potential violations of NCAA rules. Of particular interest to the prosecution was a wager placed on the 2021 Iowa State football game against Oklahoma State, even though Dekkers was serving as a backup and had no active participation in the game.
This case is part of a more extensive investigation into the involvement of college athletes in sports betting, which began in May 2023 when the University of Iowa identified 26 athletes across five different sports suspected of participating in such activities. As the legal proceedings continue, charges have been filed against seven current or former Iowa athletes, including Eyioma Uwazurike of the Denver Broncos, Iowa State Cyclones' Dodge Sauser, and former Iowa baseball player Gehrig Christensen. All of them face one count of tampering with records connected to the NCAA's ongoing investigation.
The unfolding case raises questions regarding its potential impact on the athletes' careers and the stance of the university on sports betting. It's a matter that many in the sports industry and the world of collegiate athletics are closely monitoring.
Pennsylvania Gambling Control Board (PGCB) Issued Fines Against Underage Gambling in October 2023
The Pennsylvania Gaming Control Board (PGCB) took punitive measures against Pilot Travel Centers in October 2023, imposing a $45,000 fine due to the facility's failure to prevent underage gambling at one of its video gaming terminal (VGT) locations in Smithton, Pennsylvania. This transgression was further compounded by the absence of a Board-credentialed employee on duty.
This financial penalty of $45,000 emerged as a result of negotiations between Pilot Travel Centers and the PGCB's Office of Enforcement Counsel. In a parallel development, the PGCB has addressed a distinct issue by placing four adults on the Pennsylvania Involuntary Exclusion List. These individuals were penalized for leaving minors unattended while they were engaged in gambling activities.
One specific incident revolved around a female player who left three children, aged 10, 14, and 15, unattended in a running vehicle within the parking garage of the Hollywood Casino at Penn National Race Course. During this period, which extended for two hours and two minutes, the minors remained unsupervised while the individual engaged in gambling within the casino. Other occurrences also involved female patrons leaving minors unattended in vehicles at various casinos. These actions collectively led to their inclusion on the exclusion list, emphasizing the significance of responsible gambling practices and child safety in the context of casino environments.
Have you enjoyed this article? Then share it with your friends.
Share on Pinterest