The National Collegiate Athletic Association (NCAA) is urging US states to revisit and strengthen their current legislation to better shield student-athletes from the perils of gambling-related harm and to uphold the integrity of NCAA competitions. In the wake of the 2018 repeal of PASPA, the NCAA highlights discrepancies in the level of player protection and integrity safeguards across these varied state laws.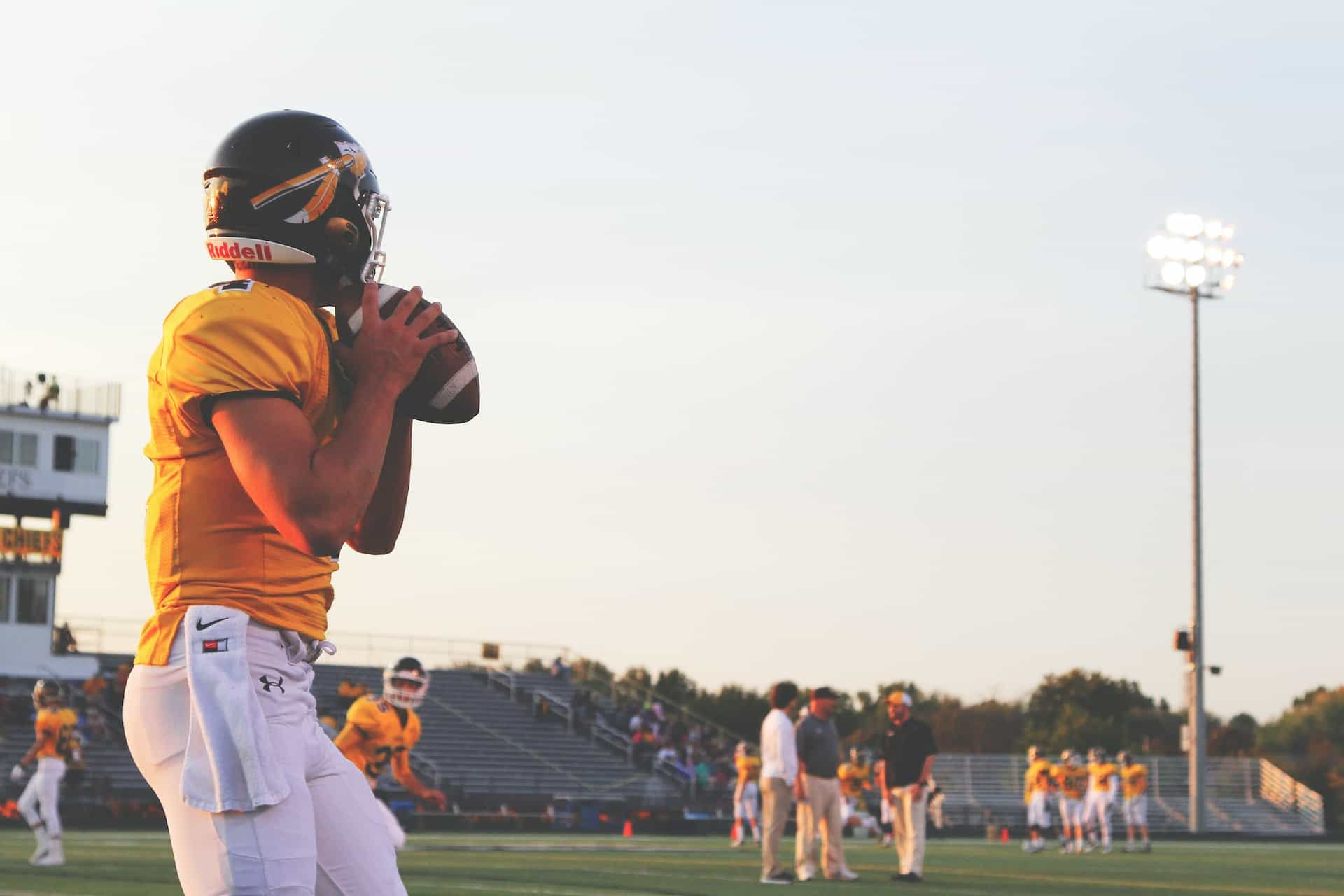 NCAA Is Advocating for New Provisions to Gambling Laws to Protect Student Athletes
The National Collegiate Athletic Association (NCAA) is urging US states to reevaluate and enhance their current gambling regulations to better safeguard the interests of student-athletes and maintain the integrity of college sports competitions.
Since the repeal of PASPA in 2018, 38 states have implemented various sports betting laws, but the NCAA notes that not all of them adequately address the protection and integrity of college athletes. Consequently, the NCAA is advocating for the adoption of updated laws and has formulated new legislative provisions that it recommends states incorporate into their regulations.
These proposed provisions are designed to serve multiple purposes, including safeguarding NCAA players, coaches, officials, and college staff from issues such as harassment and problem gambling. Additionally, they aim to strengthen measures to preserve the integrity of college sports. While the NCAA acknowledges that some states have already implemented these recommended provisions, it emphasizes the need for consistent adoption across all states to ensure a level playing field and protect the welfare of student-athletes.
This move by the NCAA highlights the organization's commitment to the well-being and fair treatment of college athletes in the evolving landscape of sports betting in the United States.
Mandatory Reporting Hotline Among Several Proposals Suggested by NCAA
As the landscape of sports betting in the United States continues to evolve, the National Collegiate Athletic Association (NCAA) has unveiled a set of proposals aimed at enhancing the protection of student-athletes and the integrity of college sports competitions.
One of the key proposals introduced by the NCAA is the establishment of a mandatory reporting hotline. This hotline would enable gambling authorities to promptly report instances of harassment or coercive behavior to law enforcement agencies. Additionally, the NCAA is advocating for stricter penalties against bettors found guilty of harassing student-athletes and mandatory educational programs for operators to help them identify and address harassment.
Furthermore, the NCAA is seeking regulatory measures to identify and prohibit certain types of bettors, as well as preventing individuals under the age of 21 from participating in sports wagering. Concerning advertising in the gambling sector, the NCAA recommends that advertisements include information about the reporting hotline, raise awareness about problem gambling, and highlight the prohibitions on harassment.
Moreover, the NCAA proposes that a portion of the revenue generated from sports wagering should be allocated towards gambling harm education, reflecting its commitment to addressing the potential negative consequences associated with sports betting. In a related development, the Division I Council is set to review the guidelines for reinstating student-athletes involved in sports betting. This review aims to ensure that the penalties imposed align with the current sports wagering landscape, addressing recent changes and reinstatement cases.
Quarterback Playing for Iowa State Was Charged with Tampering in August 2023
Iowa State University's quarterback, Hunter Dekkers, found himself entangled in a legal predicament as prosecutors levied charges against him in August 2023 for tampering with electronic records to conceal his gambling activities. According to the criminal complaint, Dekkers is accused of placing a total of 366 mobile bets, amounting to a sum of over $2,799, spanning several years.
The charges came to light following a subpoena of a DraftKings account, purportedly under Dekkers' control, which unveiled that 297 of these wagers were made while Dekkers was still underage. Further compounding the issue, 26 of these bets were placed on Iowa State University events, raising concerns about potential violations of NCAA rules. One particular wager, made on the 2021 Iowa State football game against Oklahoma State, garnered the prosecution's attention, even though Dekkers was serving as a backup and did not actively participate in the game.
This case is part of a larger investigation into the involvement of college athletes in sports betting, which commenced in May 2023 when the University of Iowa identified 26 athletes from five different sports suspected of participating in such activities. Ongoing legal proceedings have resulted in charges being filed against seven current or former Iowa athletes, including Denver Broncos defensive end Eyioma Uwazurike, Iowa State Cyclones' Dodge Sauser, and former Iowa baseball player Gehrig Christensen. Each of them faces one count of tampering with records related to the NCAA investigation. As these cases unfold, the potential repercussions on the athletes' careers and the university's stance on sports betting are yet to be determined.
SharpLink Rolled Out New Mobile App in September 2023
SharpLink Gaming introduced a new mobile application in September 2023 catering to LeagueSafe, a private fantasy leagues platform that became a part of the SharpLink family following the acquisition of SportsHub Games last year. The mobile app made its debut on Google Play and the Apple App Store in early August, and it's been making waves ever since, amassing more than 16,000 downloads.
Prior to the release of this mobile app, LeagueSafe had already established a substantial user base of over 600,000 subscribers who accessed its services through its website. Since its inception in 2008, LeagueSafe has been a conduit for more than three million transactions. Remarkably, SharpLink reports that LeagueSafe has already collected over $22 million in entry fees from fantasy football leagues across the United States, gearing up for the upcoming football season. This reflects a significant uptick of over 30% compared to the approximately $18 million collected in payments in 2022.
This development underscores the burgeoning enthusiasm and engagement levels among fantasy sports enthusiasts. It also highlights how the convenience of mobile applications is transforming the landscape, enabling users to efficiently manage their leagues and entry fees, further fueling the fantasy sports fervor.
Rob Phythian, Co-Founder and Chief Executive Officer of SharpLink, affirmed that the service will come as a significant boost to the company's overall development:
"With its proprietary audience of users and volume of collected entry fees both trending upward, LeagueSafe is expected to be a significant contributor to SharpLink's future success, helping us to advance our core objectives associated with audience aggregation, fan engagement, and positive financial performance. The growth momentum behind LeagueSafe is a direct result of the concerted efforts of SharpLink's collective business units working to expand awareness of LeagueSafe's services among millions of U.S. sports fans, who love the social interactions and competition with friends, family, and co-workers, the low cost/high reward offered by fantasy sports gaming and the thrill of victory when they win."
Have you enjoyed this article? Then share it with your friends.
Share on Pinterest