Parts of the American poker-playing community are nursing its wounds after it emerged an amateur poker player – who raised funds to play the World Series of Poker Main Event by claiming he had terminal cancer – was a fake. It is believed the fraudster was given $30,000 to $50,000 between June and July.
Rob Mercer from the San Francisco Bay Area of California used GoFundMe to claim he was terminally ill. He wrote on the fund-raising site: "Hey everyone, my name is Rob, I am a 37 year old semi-professional Poker Player with Terminal Cancer, I found myself going back and forth wondering if I was ever going to do this because my pride means a lot to me and I never like asking people for help."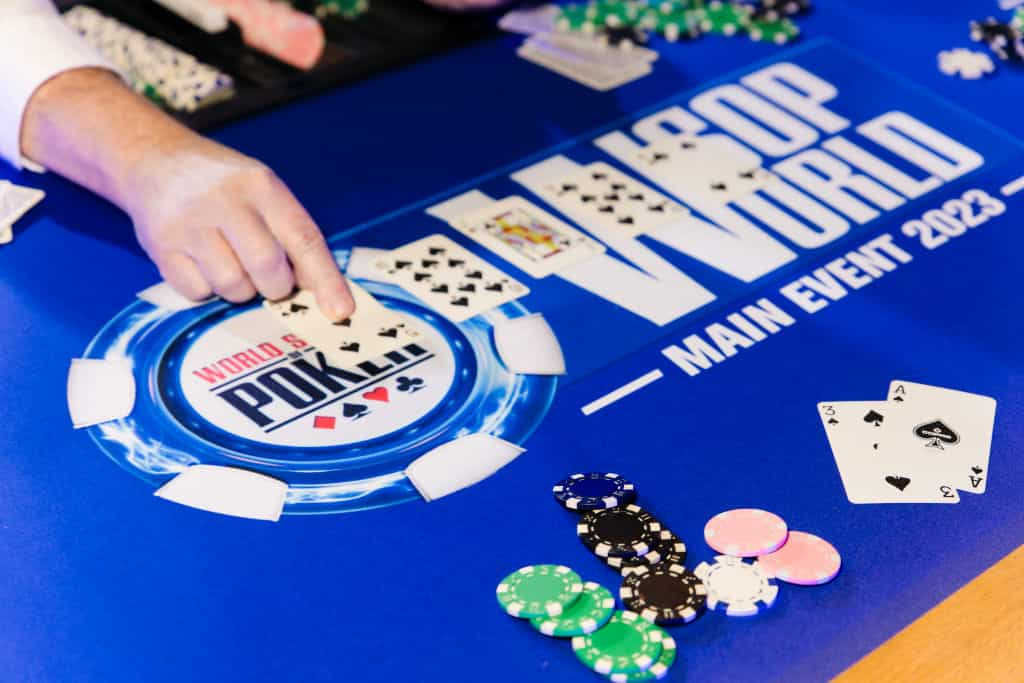 "But my dream has always been to play the World Series of Poker Main Event, I've never really had the sustainable bankroll to outright buy into the Event and I was conflicted on whether I would ever play it in my lifetime."
"But in August of last year I was diagnosed with Terminal Cancer and I was told that my timetable wasn't very promising, anywhere from 6 months to 18 months depending on how rapidly it progresses. I've been fighting hard for months now and my body is definitely doing its best but I can feel the sickness draining on me physically and mentally."
Dreams and Nightmares Come True
His story – titled 'Help me Play the Main Event' – was met with compassion and donations via GoFundMe to the tune of $12,025. It is believed private and direct contributions from individuals and corporations boosted that figure to as much as $50,000.
Amongst those digging deep to help Mercer was Cody Daniels. A genuinely chronically ill poker player from Arizona – who was similarly staked into the Main Event – he passed on $2,500. High-stakes livestream poker player and venture capitalist Benjamin Lee was another to be duped.
In June, Lee took to online platform X, formerly known as Twitter, to encourage the poker community to "make his dream come true". However, in two August 25th posts on the same platform – viewed 140,000 times – Lee stated: "I gave over $13,000 to Robert Mercer (some contributed by my friends). Also, we put him up in a hotel suite at Bellagio for 11 nights. Advice, suggestions?"
Robert Mercer is a poker player who has Stage 4 cancer. He's been told he has 6-18 months left. His lifelong dream has been to play the WSOP Event. Let's come together as a community to help make his dream come true @NickVertucciNV
https://t.co/LoUUGbbkUf
— Benjamin Lee (@blankcheckben) June 25, 2023
Following a host of replies, a second Tweet read: "Should never have gotten caught up in this. I just responded to the social media campaign. Never met the guy. I even went on several Twitter spaces to say what an inspiration he was. I certainly feel like an idiot."
Doubts and Concerns Well-Founded
At this point, it had yet to be confirmed that Rob Mercer had spun a fraudulent yarn. But conspiracy theories were rife amongst poker podcasts and Twitter Spaces users – many of whom had initially championed Mercer's apparent cause and helped raise funds for his Vegas adventure.
His unconvincing behavior and interactions with donors while in Las Vegas – followed by a lack of proof of his illness despite repeated requests – had people convinced Mercer was not being truthful about his wellbeing.
Doubts were finally confirmed earlier this week when he declared: "I did lie about having colon cancer. I don't have colon cancer. I used that to cover my situation," when contacted by the Las Vegas Review-Journal, the publication that broke the story to the general public.
"What I did was wrong. I shouldn't have told people I have colon cancer. I did that just as a spur-of-the-moment thing when someone asked me what kind of cancer I had. I'm sorry for not being honest about what my situation was. If I would have done that from day one, who knows what would have happened."
The Truth Will Cost but GoFundMe Refund
Referring to those who exposed the fraudster or are appalled by his actions, Mercer said: "They're making me out to be some kind of monster, like this vindictive villain who planned this months in advance. It's just crazy. But I understand. I get it."
The Las Vegas Review-Journal concluded its story with a closing quote from the bogus cancer sufferer who said: "At the end of the day, I lied to a lot of people because I was scared to tell the truth, and I guess I'll have to pay for that."
Everyone Should Be Refunded From GoFundMe
DM me if you donated and haven't received a refund
(Not my email)#RobMercer pic.twitter.com/VclR1irMYC
— Snoopdoug 🃏🧨💸 (@PuntingStacks) September 21, 2023
Thankfully, those who donated to Mercer's 'Help me Play the Main Event' GoFundMe appeal will not have to pay for their generosity. Soon after his confession was published, the crowdsourcing site began contacting people who made donations, advising refunds would be issued.
Have you enjoyed this article? Then share it with your friends.
Share on Pinterest