Kentucky has officially entered the realm of legal online sports betting as of September 28th, 2023. This move comes just weeks after the state's regulated retail wagering market was unveiled. The journey towards this point began in April when Governor Andy Beshear gave his approval to House Bill 551, effectively legalizing both online and retail betting.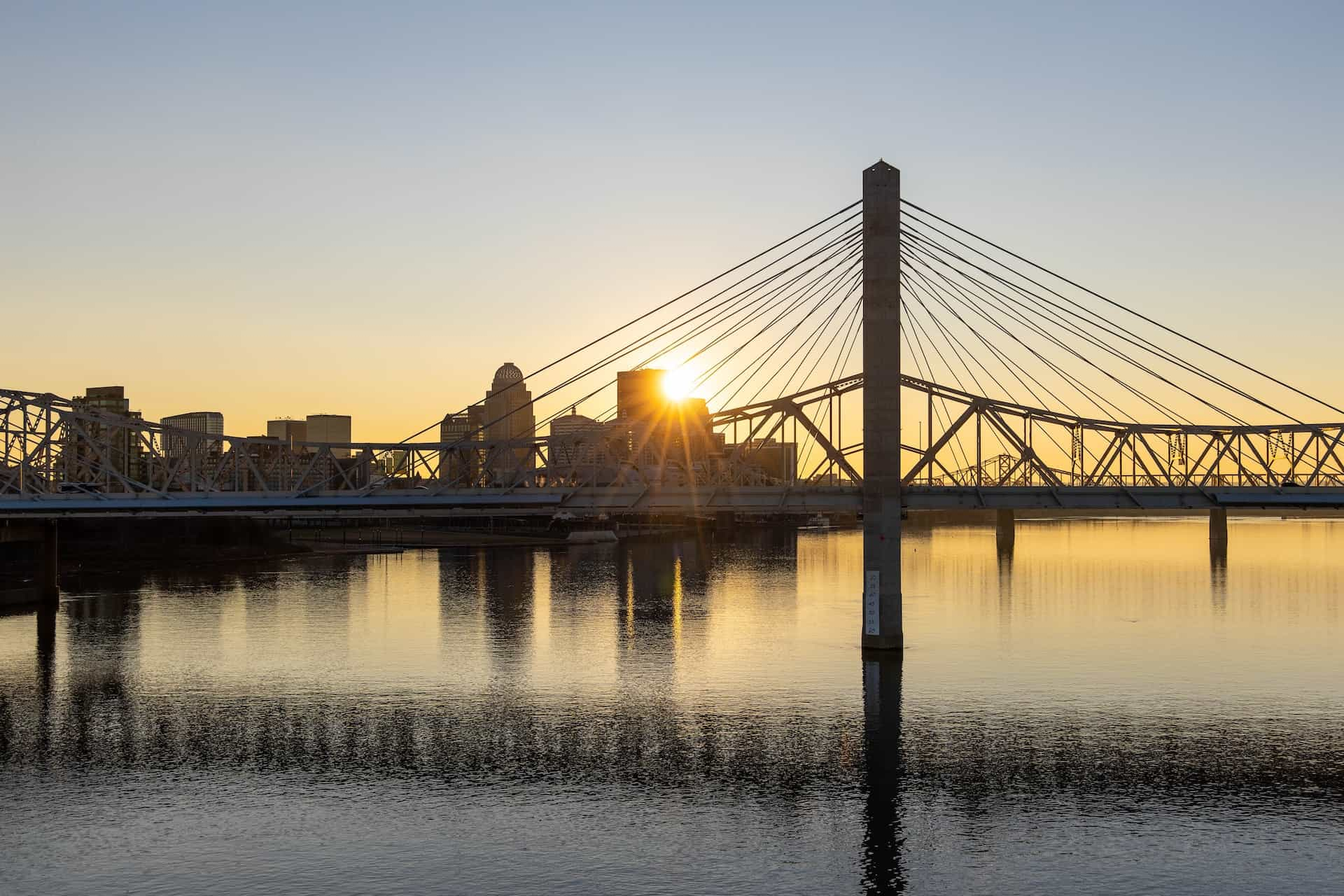 Each Official Kentucky Racetrack Can Join Forces with Up to Three Regulated Operators
Kentucky is set to usher in a new era of legal online sports betting, marking a significant step in the state's evolving gambling landscape. This development comes on the heels of the recent launch of the regulated retail wagering market.
The journey towards this point began in April when Governor Andy Beshear gave his seal of approval to House Bill 551, effectively legalizing both online and retail sports betting. While the retail market had its doors open on September 7, the online launch was delayed to today, part of a deliberate staggered rollout.
Kentucky's racetracks are now poised to play a pivotal role in this landscape, as they have the opportunity to partner with up to three online operators and offer on-site retail betting services. The Kentucky Horse Racing Commission (KHRC) took a decisive step in this direction by approving sports betting licenses for several operators.
In the online market, the initial seven operators that applied have secured a service provider license. This list includes well-known names such as Bet365, BetMGM, Caesars, Circa, DraftKings, FanDuel, and Penn Sports Interactive. Notably, Fanatics, initially absent from the list, was also greenlit to enter the online sports betting arena. Additionally, Kambi secured a service provider license, albeit for retail operations only, reinforcing the diversified landscape of Kentucky's burgeoning sports betting industry.
Many Major Operator Partnerships Will Be Up and Running in Kentucky Market
The landscape of sports betting in Kentucky is taking shape with the participation of several notable operators in both mobile and retail segments. Bet365 and BetMGM are set to make their mark in mobile betting in collaboration with Sandy's Racing and Gaming. BetMGM, in addition to mobile wagering, is also diving into the retail betting arena.
Caesars is actively engaging in both retail and mobile betting services through its association with The Red Mile. Meanwhile, Betfair is stepping into the mobile betting space in partnership with Turfway Park. Penn Sports Interactive, on the other hand, is working closely with Ellis Park to provide mobile betting options. Cumberland Run will be the epicenter for mobile betting for both DraftKings and Circa, while Cumberland Run and The Mint will be focal points for DraftKings' mobile operations.
Notably, Kambi is focused on retail-only betting services, catering to Churchill Downs' facilities like Ellis Park, Turfway Park, and Oak Grove. As the market prepares for its official launch, operators like DraftKings have expressed their intent to offer a comprehensive sportsbook experience. This includes coverage of collegiate and professional sports, as well as exciting betting options like same-game parlays, in-game betting, and player props, promising a diverse and engaging betting environment for Kentucky residents.
The Kentucky sports betting landscape is rapidly evolving as licenses have been officially issued to a range of racetracks and their satellite facilities, heralding a new era in retail wagering. These approvals encompass a diverse array of locations throughout the state.
Churchill Downs and Derby City Gaming, both based in Louisville, have secured licenses, showcasing the significance of this major city in the Kentucky betting scene. Further west, Henderson's Ellis Park is poised to contribute to the betting market.
Heading east, Corbin's The Mint Gaming Hall Cumberland Run and Williamsburg's The Mint Gaming Hall Cumberland are ready to offer retail sports wagering experiences. Newport Racing and Gaming in Newport, Oak Grove Gaming and Racing in Oak Grove, The Red Mile in Lexington, and Turfway Park in Florence round out the list of approved sports wagering operators.
BetMGM Already Entered Kentucky Market in August 2023
BetMGM, a prominent name in the sports betting industry, solidified a significant partnership in the Kentucky betting landscape already in August 2023. This strategic collaboration with Revolutionary Racing Kentucky (RRKY) marks a notable development in the world of sports betting, setting the stage for BetMGM to offer its advanced online and retail sports betting platform in the eager Kentucky market. However, this partnership's success hinges on the crucial condition that sports betting is granted legal status in the state.
The timeline for this exciting venture indicates that retail sports betting made its debut on September 7th, 2023, with online betting set to follow on September 28. An additional highlight on the horizon is the impending arrival of a sprawling 5,200 square foot BetMGM-branded sportsbook at Sandy's Racing and Gaming. Valued at an impressive $75.0 million and owned by RRKY, this gaming and entertainment complex will soon be home to an innovative sportsbook.
The groundwork for this strategic move was laid earlier this year when Sandy's Racing and Gaming hinted at advanced negotiations with a potential sports betting partner back in June. Now, with the partnership between BetMGM and RRKY officially inked, anticipation is mounting for the dynamic sports betting experience that is soon to become available to Kentuckians. Whether in the physical space of the gaming complex or through the digital platform, the future of sports betting in Kentucky appears promising and poised for growth.
Caesars Stepped Into Kentucky Market in June 2023
Caesars Sportsbook made significant strides in June 2023 in preparation for the launch of legal sports betting in Kentucky by forming partnerships with Keeneland and Red Mile racetracks. These agreements grant the sports betting operator market access to offer mobile sports betting services in the Bluegrass State. Additionally, the partnership includes plans to establish and operate physical retail sports betting locations across Central Kentucky. However, it's worth noting that these retail developments are still pending approval from the Kentucky Horse Racing Commission.
The prospect of legal sports betting in Kentucky marks a relatively recent development, with Governor Andy Beshear officially signing sports betting into law in April 2023. As Kentucky prepares to embrace legalized sports wagering, these strategic partnerships between Caesars Sportsbook and renowned racetracks signal the growing anticipation and groundwork laid for the state's sports betting industry. As the regulatory process continues, industry stakeholders are gearing up for a new era of sports betting in the Midwest.
Eric Hession, president of Caesars Digital, sees the partnership as a positive development not just for the operator, but also for sports betting fans in the state:
"Keeneland and Red Mile are iconic horse racing venues with an important legacy in the state of Kentucky. Customers in the region have long enjoyed our world-class Caesars destinations and, most recently, our horse racing wagering app, Caesars Racebook. Working with these historic institutions provides an unmatched opportunity to reach sports and racing fans in the state, and we look forward to working with the Kentucky Horse Racing Commission as we prepare to launch later this year."– Eric Hession, President, Caesars Digital, Press Release
Have you enjoyed this article? Then share it with your friends.
Share on Pinterest