In September 2023, DraftKings, a prominent player in the online sports betting sector, saw a record $290.1 million in online sports bets in Massachusetts. This contributed to the state's overall sports betting handle of $512.2 million, marking a significant month-on-month increase of 62.7%. These figures highlight the continued growth of legal online wagering in Massachusetts.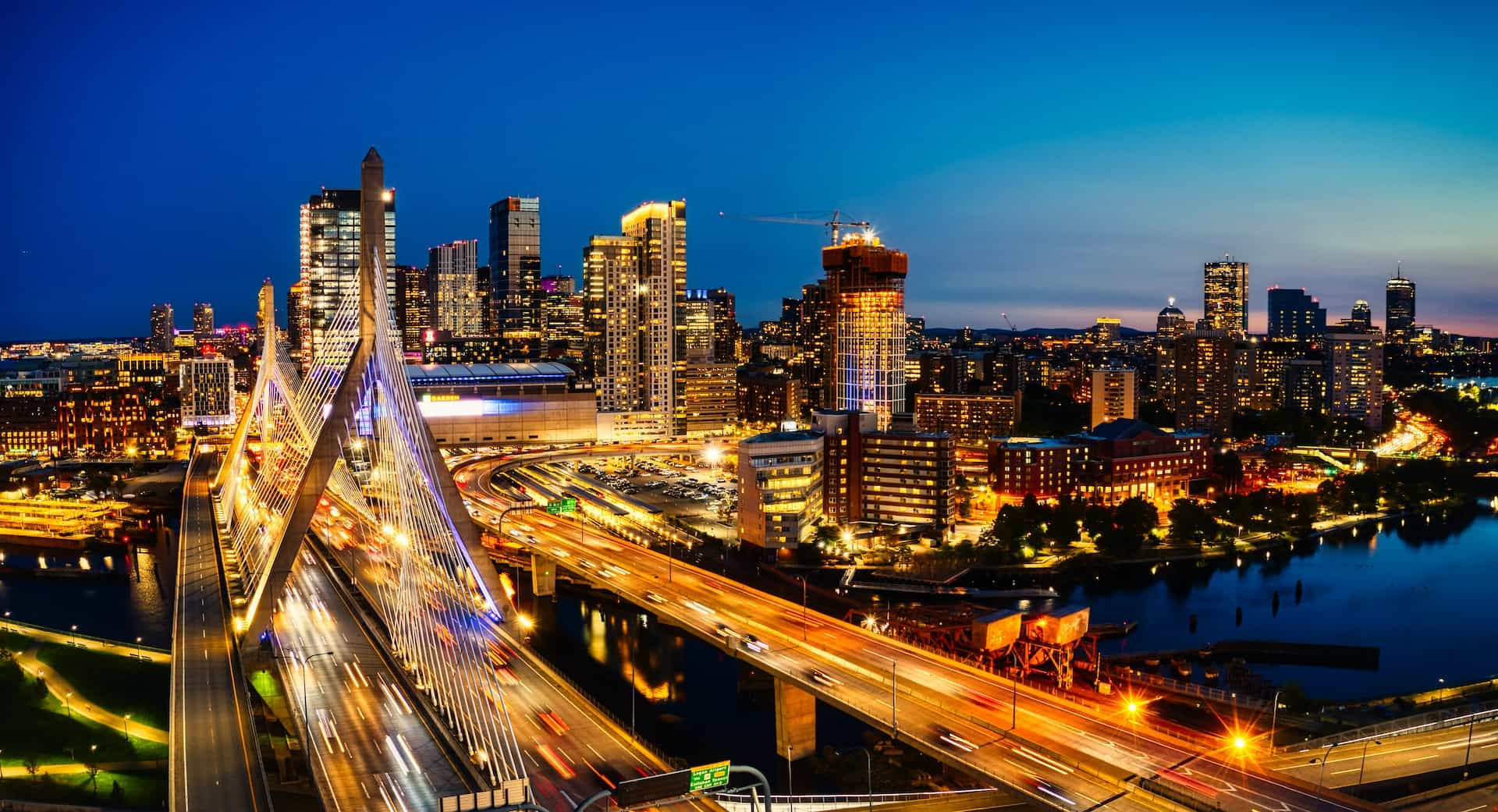 Sports Betting Was Up 62.7% from August 2023 in Massachusetts
The online sports betting market in Massachusetts saw significant activity during the month of September, with DraftKings leading the way. According to official data, DraftKings facilitated an all-time high of $290.1 million in online sports wagers within the state, underscoring the growing popularity of digital sports betting platforms.
Furthermore, the state as a whole witnessed a notable month-on-month increase in its total betting handle. In September, the total handle surged to $512.2 million, marking a substantial uptick of 62.7% compared to August, when it stood at $314.9 million. This figure represents the second-highest monthly total since Massachusetts legalized online sports wagering in March.
Online sports betting dominated the landscape, accounting for $499.7 million of the total wagered in September, with an additional $12.4 million spent at retail sportsbooks. The surge in spending also translated into increased taxable sports betting revenue, reaching a total of $49.8 million during the month. This figure represents an impressive 119.4% increase from the $22.7 million recorded in August. Of this revenue, $49.0 million came from online betting, while $783,017 originated from retail wagering.
September's numbers illustrate the growing traction of the digital betting sector in Massachusetts, with only May surpassing this month's figures, having generated $59.4 million. This surge in online sports betting activity is indicative of the evolving landscape of sports wagering in the state, with platforms like DraftKings playing a pivotal role in this sector's growth.
DraftKings Far and Ahead the Market Leader in Massachusetts Sports Betting Scene
In the bustling landscape of Massachusetts' sports betting market, DraftKings continues to hold a prominent leading position. The industry giant managed to generate an impressive $28.2 million in revenue from a total of $290.1 million in bets, setting a new high-water mark for monthly activity by a single operator. This solidifies DraftKings' position as the state's go-to online sports betting platform.
FanDuel maintained its second-place position in the market, reporting $14.2 million in revenue, with bettors placing wagers totaling $121.9 million. In third place, BetMGM posted revenue of $3.7 million from bets amounting to $33.5 million.
Shifting the focus to the retail sector, MGM Springfield made a notable leap to claim the top spot in this category, generating $289,320 in revenue from a $1.6 million handle. Plainridge Park Casino, which saw higher retail bets amounting to $4.6 million, reported slightly lower revenue of $282,699. Meanwhile, Encore Boston Harbor led in terms of wagers placed, with $6.2 million, although it had the lowest revenue of $242,313.
Looking beyond sports betting, the land-based casino segment in Massachusetts saw a combined revenue of $90.4 million from table games and slots. This figure, however, marked a 7.7% decline from the $97.9 million reported in August. Within this total, physical slots contributed $62.9 million, while table games added $27.5 million.
When considering both sports wagering and casino revenue combined, the state achieved an overall revenue of $140.2 million, marking a substantial 16.3% month-on-month increase. For Massachusetts, this financial growth also meant increased tax collections, with the state collecting $9.9 million in sports betting taxes and $25.7 million in land-based casino taxes. These figures underscore the continuing momentum of the gambling industry within the state.
Churchill Downs Incorporated (CDI) Providing Horse Racing Product to DraftKings
Churchill Downs Incorporated (CDI), a well-established player in the horse racing and gaming business, unveiled a multi-year agreement with sports betting giant DraftKings back in December 2022. The primary objective of this collaboration is the development of DK Horse, a parimutuel wagering horse racing product tailored exclusively for the sports betting operator.
This venture saw CDI's B2B horse racing subsidiary, TwinSpires, taking the reins of creating a white-label solution for DraftKings. The essence of this initiative involves the transfer of the company's advanced deposit wagering technology to DraftKings. TwinSpires, formerly Churchill Downs' B2C online betting and casino platform, opted for a strategic shift towards becoming a B2B provider in response to fierce market competition back in 2021.
The terms of the agreement specified that CDI will grant DraftKings access to parimutuel wagering rights for content owned or controlled by the company. This includes prestigious events like the Kentucky Oaks and Kentucky Derby, alongside additional horse racing content, which CDI will oversee on the operator's behalf.
This partnership signals a significant move in the dynamic landscape of horse racing and sports betting, as both CDI and DraftKings join forces to create a new wagering experience that bridges these two domains. Jason Robins, CEO and chairman of the board of DraftKings, claimed that the operator was looking forward to collaborating closely together with CDI:
"We are excited to collaborate with Churchill Downs Incorporated, not only to give our existing customers an opportunity to engage with parimutuel horse wagering, but also to acquire new customers efficiently during marquee horse racing moments. Due to the structure of the agreement, we expect this new product offering to be immediately profitable."– Jason Robins, CEO and Chairman, DraftKings, Press Release
DraftKings Launched in Maryland Back in November 2022
DraftKings, a prominent player in the expanding U.S. sports betting landscape, threw its hat into the ring of Maryland's rapidly growing sports betting market back in November 2022. In a market becoming increasingly crowded with operators, this entry marks another significant step in DraftKings' nationwide expansion.
The timing was notable as DraftKings' online mobile sportsbook app is slated for a November 23rd, 2022 launch, swiftly following the commencement of Betfred's physical retail sportsbook offering on November 18th, 2022. Both operators cleared the requisite early access test period, a crucial step set by the Maryland State Lottery & Gaming Control Agency. Additionally, they satisfied the substantial $500,000 application fee, highlighting their commitment to entering Maryland's dynamic sports wagering scene.
Maryland concluded its mobile sports wagering licensing process on October 21st, 2022. This process, which only commenced on September 7th, reflected a relatively rapid regulatory timeline. The state subsequently geared up for the imminent launch of sports wagering, with operators receiving regulatory approval shortly before several high-profile NFL games scheduled for Thanksgiving. Maryland's sports betting market has witnessed some intense action, with operators like DraftKings vying to capture their share of this thriving arena.
Have you enjoyed this article? Then share it with your friends.
Share on Pinterest