Following Ireland's Budget, the Irish Government's annual contribution to The Horse and Greyhound Fund, designed to support both industries, will increase to €95 million in 2024. With horse racing receiving 80 percent of the money, the sport will receive €76 million, an increase of €3.2 million on 2023 funding.
The horse racing industry received €76.8 million for 2021 and €70.4 million for 2022. Before the Covid-19 pandemic, the sport's governing body revealed a five-year strategic plan for Government aid to rise to €98 million by 2024.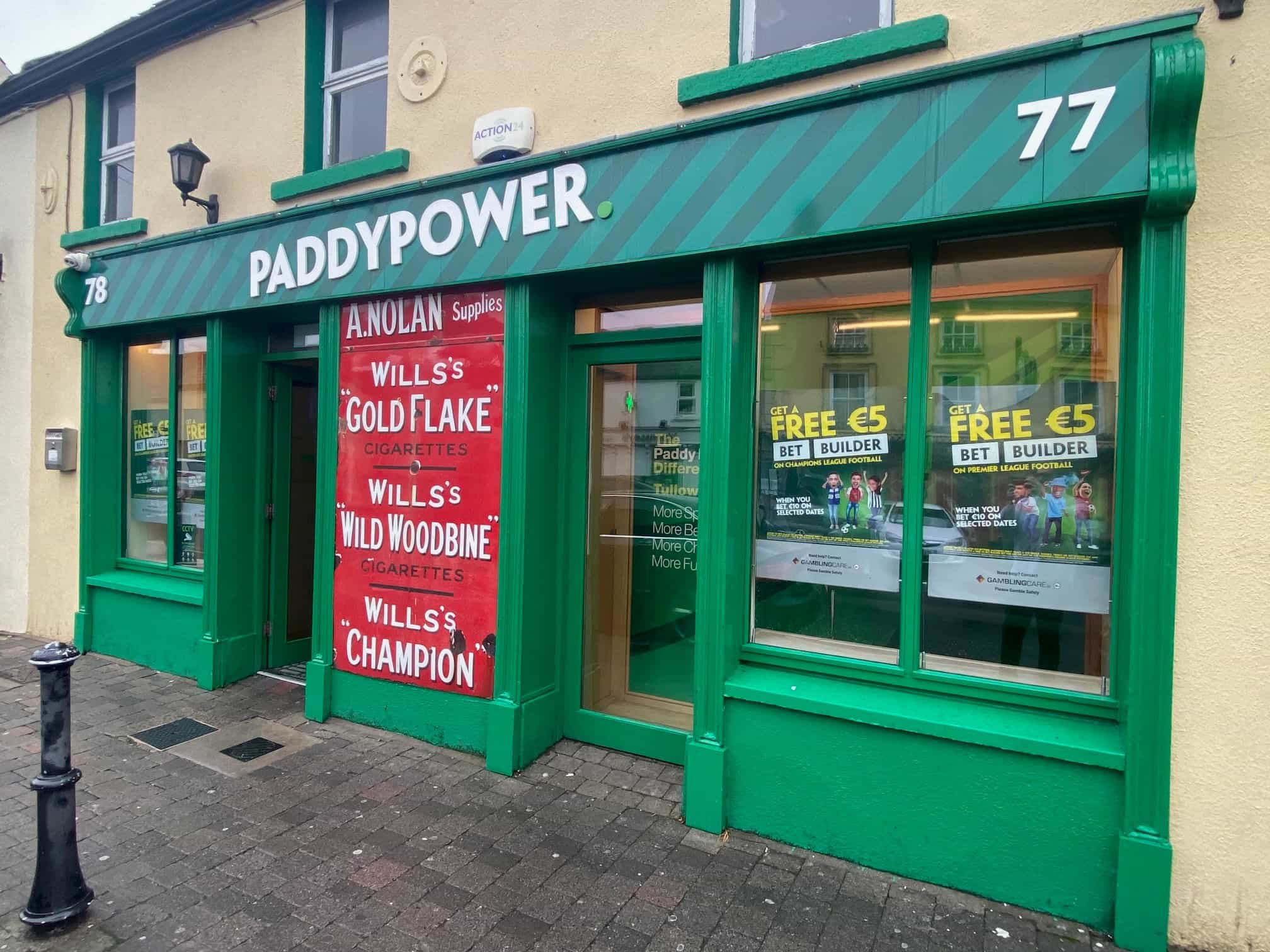 Bookies and HRI Pleased Overall
In May of this year, Brendan Gleeson, the Secretary-General at the Department of Agriculture to the Public Accounts Committee, revealed Horse Racing Ireland spent around sixty percent of the Government's allocation on prize money in 2021.
Reflecting on the latest figure quoted in the Racing Post, HRI Chief Executive Suzzane Eade said: "I'm pleased overall, considering everything else that has gone on with government decisions. I'm delighted that they've decided to continue to support the industry strongly, and I'm grateful to the minister and his officials for engaging with us during the Budget."
Retail bookmakers were also happy with the outcome of the Budget. They had feared an increase in betting duty. Absorbed by bookmakers, the current rate, introduced in January 2019, is two percent. In July 2023, The Tax Strategy Group chaired by the Department of Finance suggested raising it to two-and-a-half percent.
Paddy Closes Part of Its Irish Estate
It has been an interesting few weeks in the Irish betting industry. At the start of October, Flutter Entertainment, the owner of Paddy Power, announced the bookmaking chain was closing 21 shops in the Republic of Ireland.
The closures mean Paddy Power's Irish betting shop estate will be reduced to 230. According to the 35-year-old company, the 78 workers in the shops earmarked for closure will be offered redeployment opportunities across its remaining outlets.
Among the retail units facing closure are Blackrock, Dalkey, and Goatstown Paddy Power shops. All three are suburbs to the south of Dublin City. The Irish Times has stated that Blackrock and Dalkey have the country's highest concentration of property millionaires. The same publication has also described Goatstown as "one of suburbia's most sought-after addresses."
The decision to close shops in these locations appears to support UK research, which has long suggested that poorer areas produce the highest number of gamblers – and vice-versa.
A 2021 University of Bristol study discovered that a fifth of all gambling premises in the UK are located in the country's poorest areas. It declared that betting shops are ten times more likely to be found in more impoverished areas of the UK than in wealthy towns.
Problem Increased Ten-Fold Says New Survey
Ireland's Economic and Social Research Institute (ESRI) recently published the results of a study titled "Measures of Problem Gambling, Gambling Behaviours and Perceptions of Gambling in Ireland."
Its research, commissioned to support the establishment of the Gambling Regulatory Authority of Ireland, suggests that 3.3 percent of Ireland's adult population – or 130 thousand people – are problem gamblers. The figure – one in thirty adults – is ten times higher than those a 2019 study indicated.
The new study also finds that an additional 7.1 percent of adults, or 279,000 people, show moderate evidence of problem gambling. A further 15 percent, or 590,000 people, report at least some problematic experiences or behaviors with gambling.
Conducted online, with 2,850 adults participating in the August 2023 survey, 75 percent of the adults questioned declared they had spent money on at least one form of gambling during the past month. However, only a third did so online.
The most common forms of gambling were lotteries and scratch cards, followed by betting on horses, greyhounds, and other sports. The data collected in August 2023 notes that 75% of adults surveyed had spent money on at least one form of gambling during the prior month.
The new report concludes that nearly half of the gambling industry's revenue in Ireland is generated from people experiencing multiple negative effects from gambling.
Have you enjoyed this article? Then share it with your friends.
Share on Pinterest