In September 2023, Detroit, Michigan's three commercial casinos reported total revenues of $101.6 million, reflecting a 1.7% decrease compared to the same month in 2022 and a 3.2% decline from August 2023, when revenues amounted to $104.9 million. Out of this total, $100.0 million was generated from table games and slots.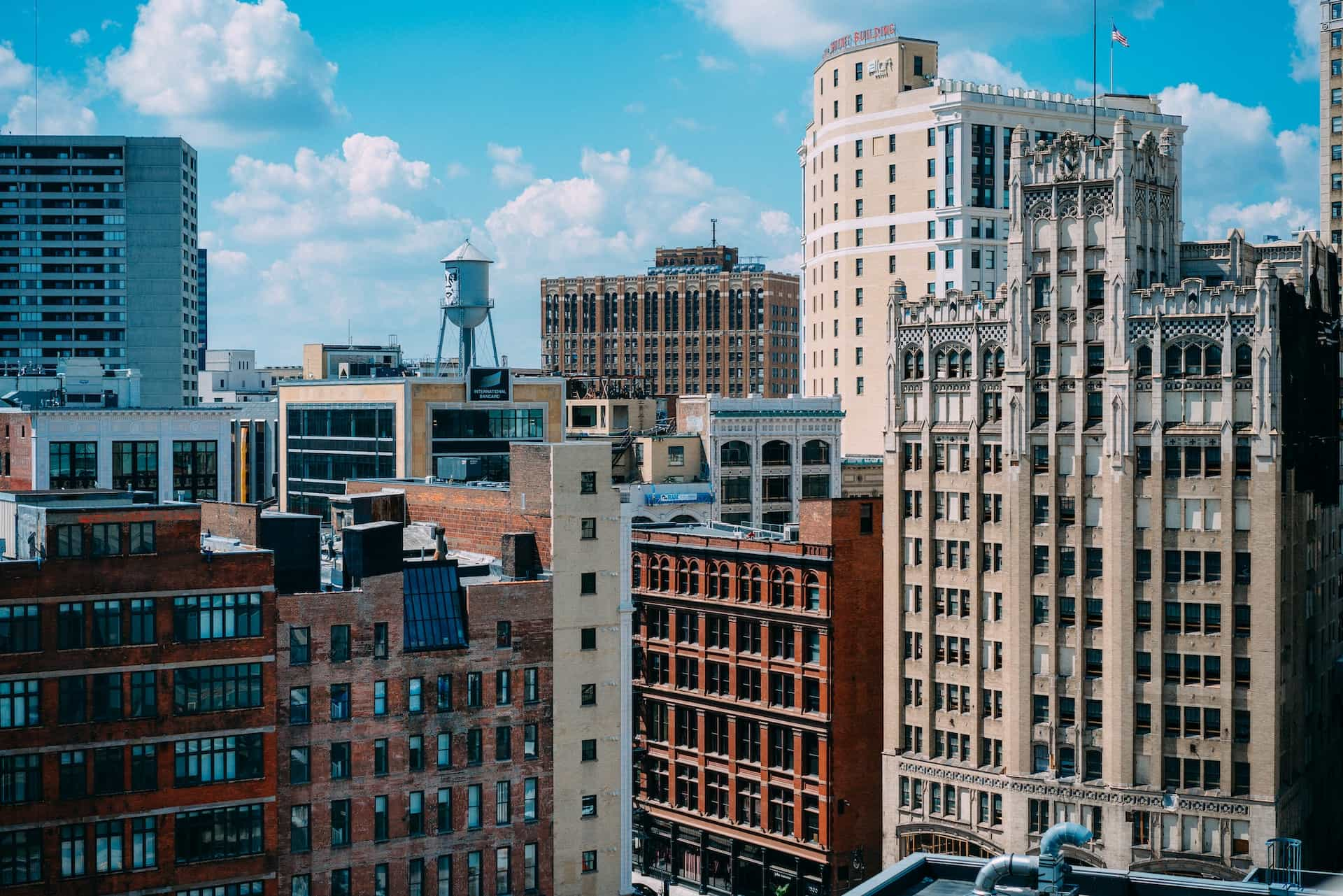 Rise in Online Casino Revenue Makes Up for Dip in Retail Casino
In the bustling casino scene of Detroit, Michigan, the three commercial casinos collectively posted a total revenue of $101.6 million in September. While this figure remains substantial, it marked a 1.7% decrease when compared to the same month the previous year, when revenue stood at $103.4 million. Moreover, it reflects a 3.2% decline from August 2023 when the total revenue reached $104.9 million.
Breaking down the figures, approximately $100.0 million of the total revenue was attributed to table games and slot machines, indicating a 0.8% decrease compared to the previous year and a more substantial 4.4% dip from August.
In a separate category, retail qualified adjusted gross receipts for September amounted to $1.6 million. While this represents a notable decline of 39.4% when compared to the previous year, it is a significant improvement from August 2023 when only $322,186 was reported. The total betting handle for the month reached $18.1 million.
These land-based casino results come on the heels of Michigan's release of online gambling data for the same month. The gross receipts from both internet gaming and sports betting, encompassing commercial and tribal operators, reached $210.4 million in September.
Within this landscape, online casinos continue to stand as the primary source of revenue, with gross receipts totaling $166.4 million. This segment exhibited remarkable growth, up by 29.3% compared to the same period in the previous year. The dynamics within Detroit's casino industry reflect an evolving landscape influenced by both land-based and digital factors.
MGM Came Out as Market Leader in City of Detroit
In the vibrant landscape of Detroit's casinos, MGM continues to maintain a commanding lead, substantially outpacing its competitors. For the month of September, MGM's market share reached an impressive 44%. This substantial portion of the market translated into revenues of $44.7 million generated from table games and slots. Additionally, MGM contributed $43,528 to the city's sports betting Qualified Adjusted Gross Receipts (QAGR).
MotorCity secured the second spot in the Detroit casino market with a solid 31% market share. Their contribution was substantial, as they reported revenue of $31.0 million from table games and slots, along with retail betting QAGR of $875,616.
Following closely, Hollywood Casino at Greektown captured a 25% share of the Detroit market. This translated into revenue of $24.3 million from table games and slots, along with betting QAGR of $655,816.
The combined efforts of these three casinos contributed significantly to the state's financial landscape. They paid a total of $8.1 million in casino games-related taxes to the State of Michigan. Furthermore, the casinos contributed $12.3 million in wagering and development agreement payments to the City of Detroit.
The taxes generated from sports betting were also noteworthy. A sum of $59,533 was paid to the State, while the City of Detroit received $72,763. These financial contributions underscore the substantial role that Detroit's casinos play in the region's economic development and government revenue.
Michigan Gaming Control Board (MGCB) Renewed Several Licenses in August 2023
Detroit's gaming landscape maintains its stability as the Michigan Gaming Control Board (MGCB) unanimously extended the licenses of the city's three commercial casinos in August 2023. This extension ensures that these prominent establishments – MGM Grand Detroit, MotorCity Casino, and Hollywood Casino at Greektown – continue their operations without disruption until August of the following year.
Central to the regulatory framework governing these casinos is the issue of taxation. Licensed casinos in Detroit adhere to a fixed 18% tax rate applied to their adjusted gross receipts. The submission of daily wagering taxes is facilitated through electronic funds transfer, a streamlined process that supports the smooth functioning of financial transactions within the industry.
Within this economic framework, 8.1% of the wagering tax is allocated to the State of Michigan, while the City of Detroit receives the remaining 9.9%. This financial distribution is complemented by development agreement payments, adding an additional layer to the local and state revenue generated by these casinos.
In the context of retail sports betting, an array of taxation mechanisms comes into play. Qualified adjusted gross receipts (QAGR) generated from retail sports betting operations are subject to an 8.4% tax. This taxation structure is pivotal in supporting the financial health of both state and city jurisdictions. Moreover, beyond traditional taxes, casino licensees are responsible for an annual fee. This fee plays a critical role in covering the operational expenses incurred by the Michigan Gaming Control Board.
The unanimous decision by the MGCB to extend the licenses of Detroit's commercial casinos reflects a commitment to maintaining regulatory continuity in the city's vibrant gaming industry. The intricate tax framework and financial contributions generated by these establishments underscore their significance in supporting both local and state interests.
Authorities in Michigan Seized Illegal Slot Machines Back in August 2022
In a resolute demonstration of their commitment to upholding the law, authorities in the state of Michigan successfully dismantled illegal gambling operations within the city of Flint back in August 2022. The operations, known as The Cellular Vault and Cellular Bank, faced stern actions following joint investigations by the Michigan Department of Attorney General and the Michigan Gaming Control Board (MGCB).
On August 18, 2022, the law enforcement agencies executed two well-coordinated raids, seizing 67 gambling machines and more than $10,000 in cash believed to be linked to illicit gambling activities. The contraband confiscated included 11 video slot machines and 56 computers, alongside $10,141 in what is suspected to be gambling proceeds and gift cards.
The evidence collected during these operations extends beyond the physical. In addition to the machines and cash, investigators also secured pertinent business records and associated equipment. This thorough approach underscores the comprehensive nature of the investigation and the commitment of Michigan authorities to address illegal gambling activities.
The illegal gambling devices were distributed between the two targeted locations. The Cellular Vault was found to house a substantial 39 computers employed for playing slot-style games. Meanwhile, Cellular Bank contained 11 slot machines and an additional 13 computers utilized for similar slot-style games.
These successful operations stand as a testament to the collaborative efforts of the Michigan Department of Attorney General and the MGCB. By ensuring the dismantling of these illegal gambling activities, authorities continue to work diligently to maintain the integrity of the state's legal gambling landscape.
Have you enjoyed this article? Then share it with your friends.
Share on Pinterest