BetMGM and Revolutionary Racing Kentucky (RRKY) have announced a strategic market access collaboration. In anticipation of the legalization of sports betting in Kentucky, this partnership enables BetMGM to provide both its online and retail sports betting platform to the state's market. Retail sports betting will launch on September 7th, 2023, followed by the commencement of online betting on September 28.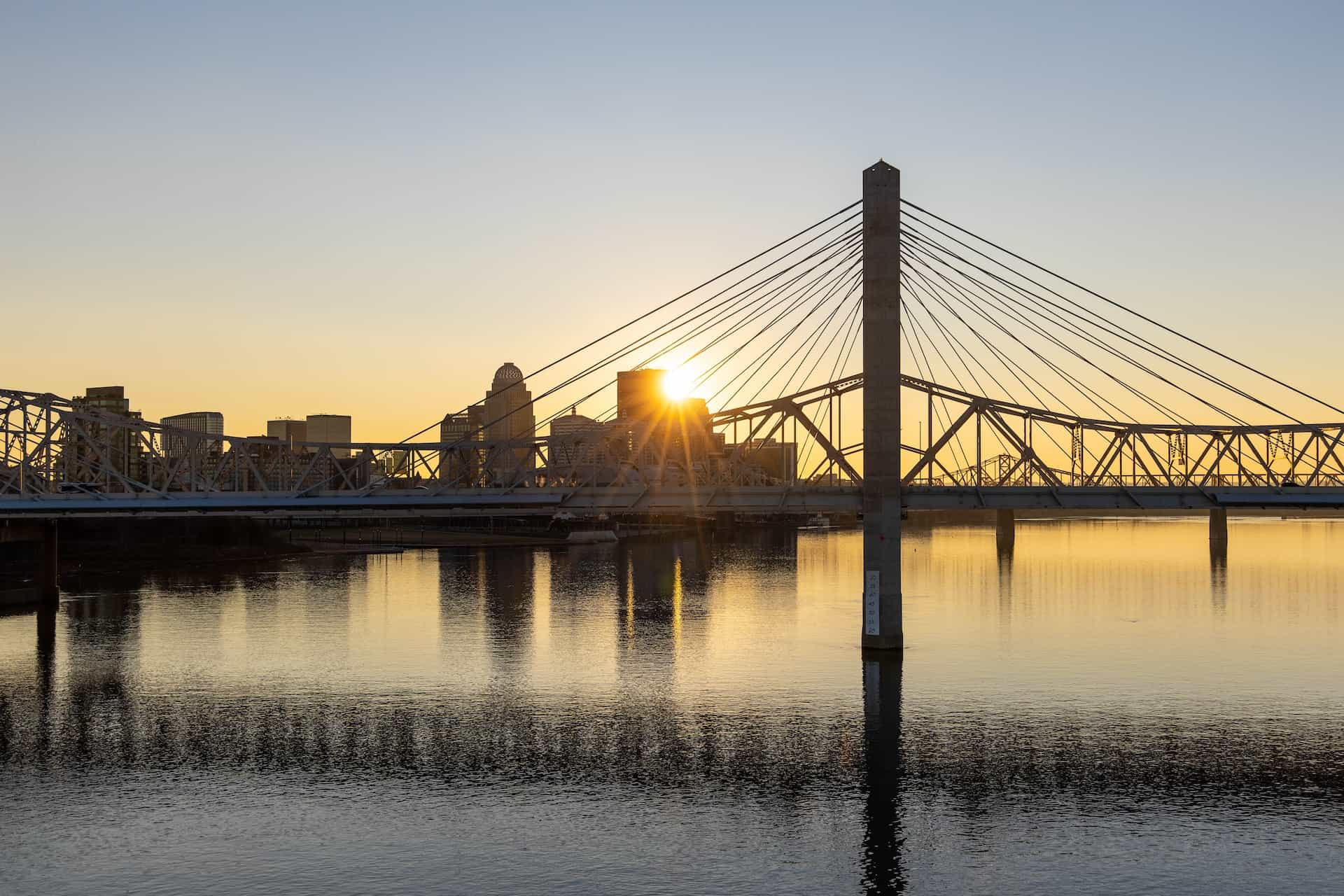 Sandy's Racing and Gaming Teased Partnership in June 2023
BetMGM, a prominent player in the sports betting industry, has solidified a significant market access partnership with Revolutionary Racing Kentucky (RRKY). This strategic collaboration is set to make waves in the betting landscape, as it sets the stage for BetMGM to provide its state-of-the-art online and retail sports betting platform to the eager market of Kentucky. The agreement hinges on the condition that sports betting receives the green light for legality in the state.
The anticipated timeline of events indicates that retail sports betting will debut on September 7th, 2023, with the digital counterpart, online betting, following suit on September 28. Adding to the momentum, a noteworthy development is on the horizon – a sprawling 5,200 square foot BetMGM-branded sportsbook will soon grace the premises of Sandy's Racing and Gaming. This gaming and entertainment complex, valued at $75.0 million and owned by RRKY, will house the innovative sportsbook.
Sandy's Racing and Gaming had hinted at this strategic move back in June of this year, announcing its advanced negotiations with a potential sports betting partner. Now, with the ink dry on the partnership between BetMGM and RRKY, anticipation is building for the dynamic sports betting experience that will soon be available to Kentuckians, both within the physical space and through the digital platform.
Passage of House Bill 551 in April 2023 Paved the Way for Legal Sports Betting in Kentucky
Adam Greenblatt, the CEO of BetMGM, highlighted Kentucky's sports-rich history and dedicated fan community in his statement. He expressed that partnering with Revolutionary Racing was a strategic fit, enabling them to provide an engaging and responsible gaming experience:
​​
"Kentucky has a rich history in sports and a passionate fan base. Revolutionary Racing is an ideal partner, enabling us to deliver an entertaining and responsible gaming experience, while investing in the state through job creation and tax revenue."– Adam Greenblatt, CEO, BetMGM,Press Release
Meanwhile, Prentice Salter, the CEO of Revolutionary Racing Kentucky (RRKY), affirmed that BetMGM fulfilled the criteria they sought in a sportsbook partner. Emphasizing their commitment to establishing a top-tier facility in Ashland, Prentice Salter noted the significance of securing a world-class partner for online sports wagering throughout the Commonwealth and at their sportsbook lounge:
​​​​
"We promised to bring a world-class facility to Ashland and wanted a world-class partner for online sports wagering across the Commonwealth and at our sportsbook lounge. We've got that with BetMGM."– Prentice Salter, CEO, Revolutionary Racing Kentucky (RRKY),Press Release
The forthcoming launch date for sports betting operations in the state of Kentucky was reached through collaborative efforts involving Governor Andy Beshear, the Kentucky Horse Racing Commission, and state legislators. This agreement, solidified last month in July 2023, sets the stage for a significant development in the state's gambling landscape.
The path to this point was paved by the passing of House Bill 551 in April 2023, a legislative milestone that subsequently gained Governor Beshear's signature. As per the provisions of this bill, a total of nine racetracks are deemed eligible to offer retail sports betting to patrons. Furthermore, a dynamic facet of the law allows all racetracks to form partnerships with up to three online operators, a strategy aimed at maximizing market diversity.
In terms of taxation, the bill introduces a two-tier structure. Online operators are subject to a tax rate of 14.25% on their gross gambling revenue, while retail operators will be obligated to contribute 9.75% of their revenue in taxes. As the go-live date for Kentucky's sports betting approaches, the industry and its stakeholders are poised for a period of change and opportunity.
BetMGM Revealed Comprehensive New Marketing Plan Back in March 2023
BetMGM made a significant stride towards responsible gambling practices in March 2023 with its recent announcement. The company is set to incorporate responsible gaming messages across its various marketing and advertising channels in an effort to promote safer gambling habits. This move gains added significance in light of recent legislative developments proposing a comprehensive prohibition on sports betting advertising in the United States.
Aligned with the launch of Problem Gambling Awareness Month in March 2023, the responsible gaming messages will be seamlessly integrated into BetMGM's advertising endeavors, spanning print, radio, television, billboards, and even its mobile app. The scope of the initiative extends beyond the digital realm; BetMGM's physical retail locations will also feature these crucial messages. The company's collaboration with the GameSense responsible gaming program has been instrumental in crafting these messages, which augment the existing educational tools and resources provided by GameSense on BetMGM's digital platforms.
With this proactive step towards responsible gaming messaging, BetMGM underscores its commitment to promoting a safe and sustainable gambling environment for its customers across the United States and Canada. As the sports betting landscape continues to evolve, such initiatives hold the potential to significantly shape the industry's approach to advertising and its role in fostering responsible behavior.
BetMGM CEO Adam Greenblatt evoked the growth of legalized gambling as a crucial reason to promote such important messaging:
"We are committed to leading the industry in promoting responsible gaming, which is why we're announcing this unprecedented pledge to spotlight responsible gaming messaging in our advertising. As the legalized sports betting and online gaming industry continues to expand, it is vital that we not only equip players with tools and resources for how to play in a responsible and safe manner, but that we also make a significant commitment to showcasing responsible gaming in our advertising."
BetMGM Launched in Massachusetts in February 2023
The landscape of sports betting in the United States continues its expansion, as BetMGM, a prominent casino and sportsbook operator, officially announced its foray into the Massachusetts market back in February 2023. This development coincides with the recent launch of the regulated sports betting market in the state on January 31st, 2023.
Marking a historic moment, the inaugural legal sports wager in Massachusetts was placed at the BetMGM Sportsbook & Lounge, located within the MGM Springfield casino. Springfield's Mayor, Domenic J. Sarno, played a part in this milestone, joined by renowned Boston ice hockey figure Ray Bourque.
BetMGM's entry into Massachusetts comes on the heels of Category 1 license-holders receiving the Massachusetts Gaming Commission's (MGC) approval to initiate and manage sports betting operations. As the retail sports betting chapter unfolds, the anticipation grows for the subsequent introduction of mobile sports wagering in the region, slated to commence in March 2023. This expansion aligns with the larger trajectory of sports betting becoming increasingly integrated into the daily fabric of American life.
Mayor Domenic J. Sarno, who placed the inaugural bet, celebrated the large team which helped make the dream a reality:
​​
"Yet another first for our city of Springfield (the City of Firsts) and for the Commonwealth of Massachusetts. This has been a long time coming and brings yet another chapter of innovation to enhance the operations and development at MGM Springfield. As a strong proponent of MGM Springfield and their marquee Sports Betting Lounge, which will bring more jobs and economic spin-off effect to Springfield and the region, I am honored to join with MGM Springfield President Chris Kelley, BetMGM CEO Adam Greenblatt, MGM Resorts VP Chris Gumiela, and Bruins Legend and Hall of Famer Ray Bourque, to make the first sports wager in the state – maybe I'll pick a winner for the Super Bowl."
Have you enjoyed this article? Then share it with your friends.
Share on Pinterest