With FIFA's 2023 Women's World Cup underway, companies like BetGol777 are getting in on the action via sponsorship. BetGol777, a Brazil-based bookmaker, is one of the early ones to explore partnerships with this world-famous tournament. However, the company is not partnering with the overall games, but with a specific player during this summer's tournament in Australia and New Zealand.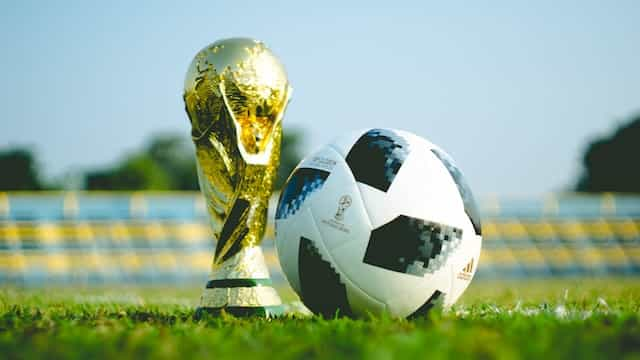 Betting companies show support for women's soccer
Honoring its home country, BetGol777 announced it would be partnering with Debinha, one of the Brazil National Women Team's top players. Debinha is not only sponsored by the bookmaker but also by an array of other companies in a wide variety of industries, including Cimed, Sensodyne, Coca-Cola, Nike and VISa.
Débora Cristiane de Oliveira is known under the moniker Debinha and has made a splash already at this year's tournament. The player spoke for herself saying that she was blown away by the amount of support she has received. She is grateful for the array of companies that have backed her.
She also spoke to the press about how she sees this as a sign for the future of women's soccer. Sponsorship from such recognized global brands is surely a positive sign for the game, showing a seriousness and value that have sometimes been undermined in women's sports.
To this end, Debinha said she aims to represent women well while playing. She is currently on hiatus from her regular team of the Kansas City Current in order to compete on Brazil's National Team. She is one of 33 new additions to VISA's roster of athletes.
Notably, the U.S. women's team recently achieved pay equality with its men's team, but that is still not the case with many countries. A recent article from Sportico highlighted how many top-tier athletes still must work other jobs in addition to competing in the tournament.
BetGol777's CEO, Adailton Cardoso, also shared his thoughts on behalf of the company, regarding Debinha's sponsorship. Cardoso called her one of the best players, worldwide, and referred to being able to sponsor her as an honor for the company. He also called this tournament one of the top moments of her burgeoning career.
He also commented on the state of women's sports, saying that women's teams deserve more support and that BetGol777 is proud to be making an effort for this cause. Meanwhile, the Brazilian betting firm is not the only betting platform to be involved with this year's tournament.
Tab NZ is an official sponsor of the tournament. Tab NZ is New Zealand's government agency in charge of racing and sports betting. EstrelaBet, another Brazilian operator, is also involved. The company has sponsored several women's soccer and futsal teams in the past on a national level.
Codere, the multinational gambling company headquartered in Spain, has also made big moves during this year's tournament, first with the #CodereConEllas campaign, promoting women in sports. They also announced a plan to donate $100 USD for each goal of the FIFA Women's World Cup.
Last but not least, F12.Bet is also in on the action with its own female-driven campaign called "Women Who Change the Game." The campaign includes the distribution of education and creative materials, all in the name of promoting women's sports.
Have you enjoyed this article? Then share it with your friends.
Share on Pinterest