Bally's Corporation has successfully inaugurated an expansion of its Bally's Kansas City casino, adding over 35,000 square feet of gaming and retail space. The expansion was commemorated with a ribbon-cutting ceremony held at Bally's Kansas City's Commercial Center Entrance, attended by prominent company figures, including President George Papanier and Pete Ciarrocchi, Founder and Owner of Chickie's and Pete's.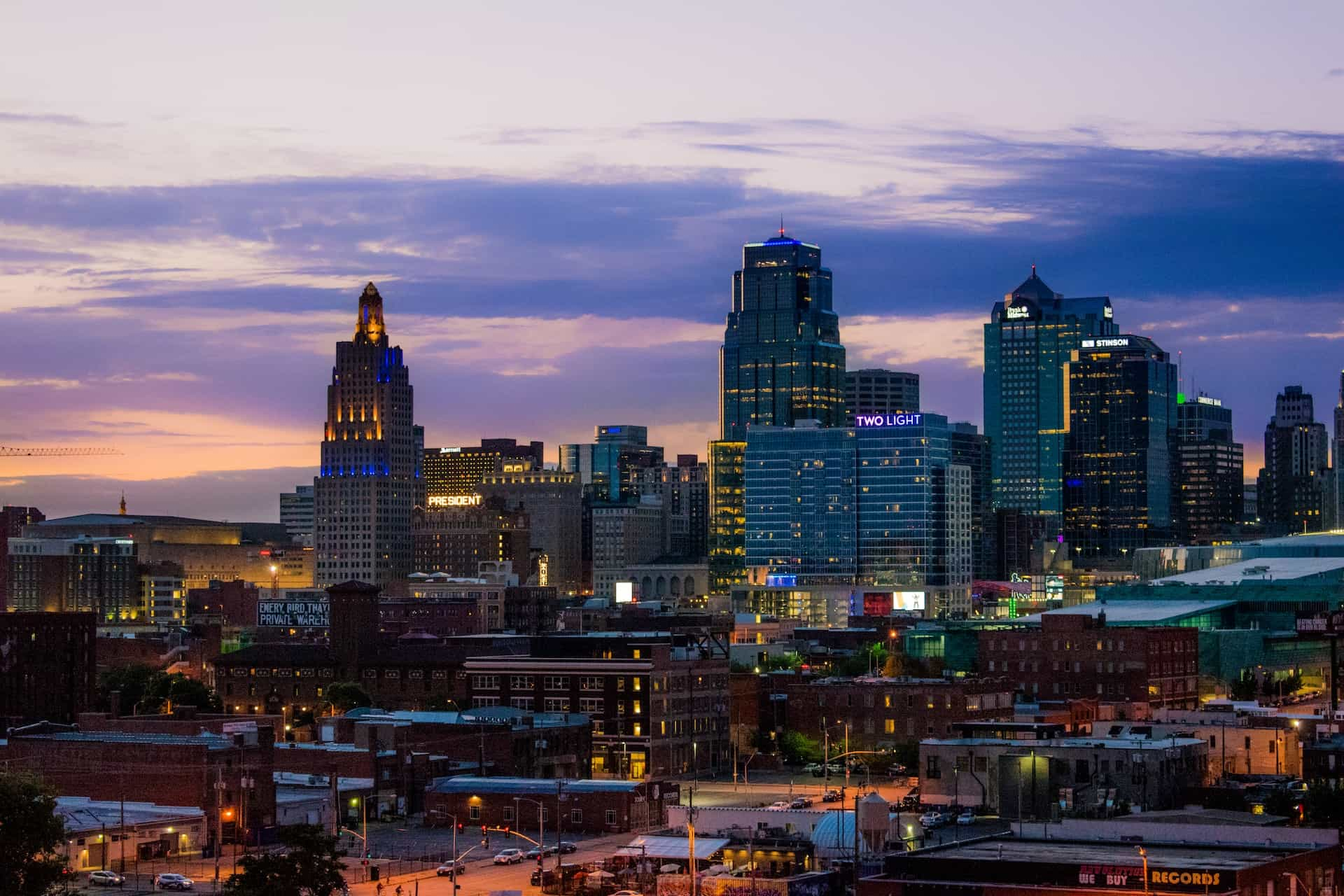 Expansion Is the Most Notable at the Property Since 2020
Bally's Corporation has taken a significant step forward in its expansion efforts with the official opening of a substantial addition to its Bally's Kansas City casino. Covering an expansive area exceeding 35,000 square feet, this expansion marks a considerable investment by the corporation and is the most extensive development project undertaken since its acquisition of the property in 2020.
The celebratory inauguration event featured a ribbon-cutting ceremony held at Bally's Kansas City's Commercial Center Entrance, attended by prominent company figures, including President George Papanier, and Pete Ciarrocchi, Founder and Owner of Chickie's and Pete's, alongside other distinguished guests.
One of the key highlights of this expansion is the comprehensive redesign of the casino floor. This revamp introduces a host of new gaming offerings, including 200 additional games and the establishment of a dedicated high-limit slot area. Furthermore, the second floor has been enriched with extra gaming options, aimed at creating a more relaxed and comfortable gaming environment for patrons.
The commercial center component of the expansion is now home to Chickie's & Pete's Crabhouse and Sports Bar, offering visitors a dining and entertainment experience within the casino premises. There is also potential for Bally's to further integrate additional dining and retail establishments into this evolving space, enhancing the overall guest experience. This development underscores Bally's Corporation's commitment to expanding and modernizing its casino properties, providing visitors with an enhanced and diversified gaming and entertainment environment.
Exterior and Interior of Bally's Kansas City Will Also Undergo Huge Renovation
Speaking on the matter was Michael Donovan, serving as Bally's Regional Vice President and General Manager for the Midwest, expressed enthusiasm regarding the reimagined Bally's Kansas City. He noted that guests would encounter improved dining and gaming experiences upon arrival:
"We are very excited to unveil a transformed Bally's Kansas City. From the moment guests arrive, they will be greeted with enhanced dining and gaming experiences. We are grateful for the collaborative work of the city and the hundreds of union members who played a critical role in bringing this expansion to reality over the past two years."– Michael Donovan, Vice President and General Manager for the Midwest, Bally's Corporation,Press Release
Bally's Kansas City casino has undergone a remarkable transformation, not limited to just its dining and amenities. The property has experienced a comprehensive aesthetic overhaul, encompassing both its interior and exterior. A standout feature of this upgrade is the incorporation of state-of-the-art lighting elements that now adorn the casino's facade, casting a captivating illumination across the Kansas City skyline.
In addition to the visual changes, Bally's has made significant improvements to the flow of traffic around the property, enhancing the arrival experience for guests. Multiple entrances have been established, providing visitors with easy access to the casino and its various offerings.
Since Bally's Corporation's acquisition of the former Isle of Capri in 2020, the company has been committed to elevating different facets of the property. One notable addition is the 1800 Baccarat Lounge, an Asian-themed gaming lounge and noodle bar. This distinctive space features eight Baccarat tables and a delectable menu that includes Vietnamese Pho, seafood fried rice, an assortment of noodles, and bubble teas. The 1800 Baccarat Lounge has quickly gained popularity among patrons.
Furthermore, Bally's has introduced the Celebrity Casino & Lounge, located on the casino's second floor. This venue offers a wide array of over 30 slot machines, ranging from penny slots to $5 machines, encompassing both video and reel machines. The lounge also hosts a blackjack table and a baccarat table, enhancing the gaming options available to visitors. To top it off, guests can savor an exclusive dining experience featuring Jerry Longo's cuisine. These enhancements underscore Bally's commitment to providing an enriched and diversified entertainment environment for its guests.
Bally's and Pragmatic Play Expanded Partnership in September 2023
Pragmatic Play, a prominent provider of iGaming content, reinforced its collaboration with Bally's Interactive in September 2023 through the integration of its Live Casino offering. In a move with global implications, this partnership will extend Pragmatic Play's Live Casino portfolio to a wider audience by making it available across all of Bally's Interactive's markets.
This strategic initiative means that Pragmatic Play's Live Casino products, which include popular game shows like Sweet Bonanza CandyLand, Boom City, and PowerUP Roulette, will now be accessible to Bally's Interactive's customer base in various countries, including the UK and Spain. Bally's Interactive, as the digital arm of the globally recognized casino and entertainment firm Bally's Corporation, has established a strong presence in multiple online casino markets. This collaboration reflects Pragmatic Play's ongoing commitment to expanding its Live Casino offerings, particularly with top-tier operators.
As Bally's Interactive aims to establish a robust omnichannel presence, this partnership aligns with their strategy to provide a comprehensive array of sports betting and iGaming options, complementing their physical casino operations in the United States. Pragmatic Play's Live Casino portfolio is set to enhance the gaming experience for Bally's Interactive customers, offering them access to a diverse and engaging selection of titles known for their world-class features and immersive gameplay.
Irina Cornides, the Chief Operating Officer at Pragmatic Play, relayed her appreciation for the unique and distinctive nature of Bally's Interactive's team:
"I can say from experience that Bally's Interactive is a wonderfully creative and collaborative team who share our commitment to player entertainment and protection. I'm excited to continue strengthening our productive partnership together. With Pragmatic Play's leading Live Casino portfolio being made available to Bally's in all their active markets, even more players across their brands will be able to enjoy our growing range of immersive game shows and premium table games."– Irina Cornides, Chief Operating Officer, Pragmatic Play,Press Release
Bally's and Oakland Athletics Penned Deal in June 2023
Bally's Corporation made a significant stride in its strategic plan in June 2023 by partnering with Gaming & Leisure Properties (GLPI) to bring Major League Baseball (MLB) to Las Vegas. The Oakland Athletics, an MLB team, are set to establish their new ballpark on a segment of Bally's Tropicana Las Vegas property, marking a substantial development for both the city and the company.
This collaboration is touted as potentially "transformational" for Bally's, with a projected investment of $1.5 billion. It aligns with the operator's global and omni-channel strategy, aiming to expand its footprint in the entertainment and gaming sector.
However, it's worth noting that this agreement hinges on legislative approval for public financing and MLB's consent for the team's relocation. The Oakland Athletics considered various locations before opting for the Las Vegas site, a decision that could bring new life to the city's sports and entertainment landscape.
Bally's President George Papanier was elated at the prospect of working together with the team:
"We are honored to have been selected to partner with the Oakland Athletics on this monumental step in helping to bring Major League Baseball to the great city of Las Vegas, and to be a part of the once in a generation opportunity of having a professional baseball team located within a short walk of the Las Vegas Strip. The Tropicana has been a landmark of Las Vegas for generations, and this development will enhance this iconic site for generations to come. We are committed to ensuring that the development and ballpark built in its place will become a new landmark, paying homage to the iconic history and global appeal of Las Vegas and its nearly 50 million visitors a year."
Have you enjoyed this article? Then share it with your friends.
Share on Pinterest