Italian football team AS Roma have penned a new partnership with the giants of Asian sports betting, 678.com, the multi-year deal will see joint marketing by the two organizations. In a press release the football outfit in Italy's capital mentioned that it sees a commercial opportunity with the arrangement, that being to offer top-class entertainment and gambling products to its fans in a more bespoke package than currently available.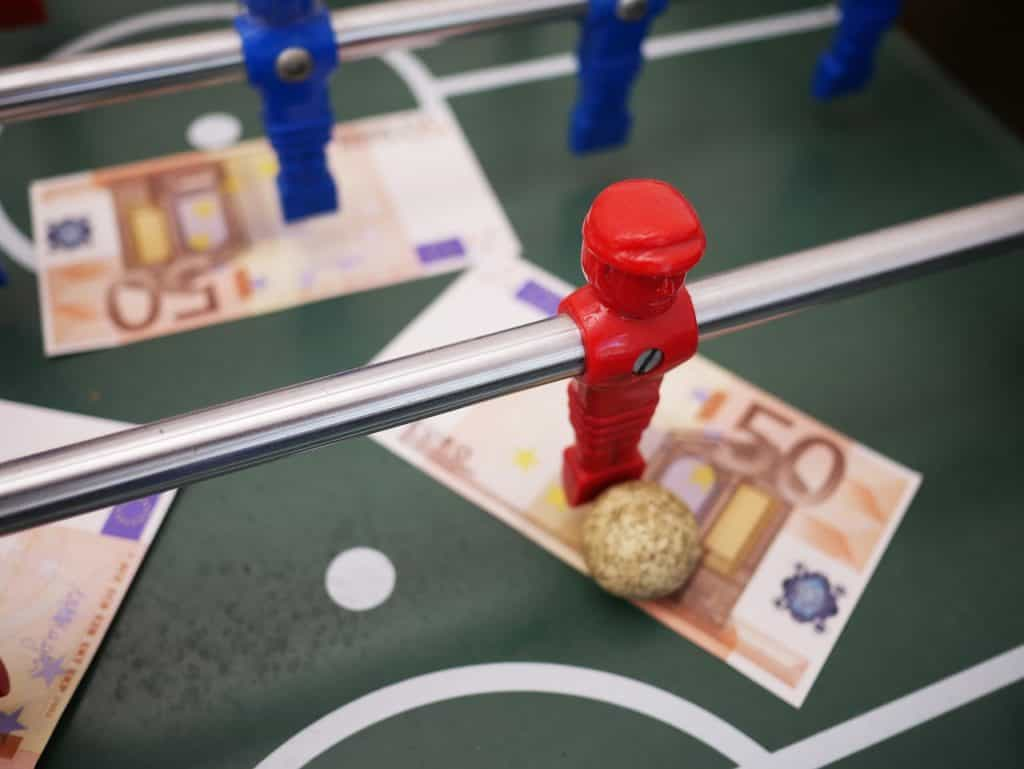 The power and strength of football club partnerships at boosting the brand visibility of Asian sports betting operators has been a tried and tested formula. Clubs around Europe have long partnered with gaming operators in the east, first due to the enormous commercial advantages, and secondly due to a favorable set of laws and culture around betting in Europe.
Asia's betting firms comparatively have never found it easy to build the longevity and reach of Europe's biggest gambling operators. They seem to have shorter live-spans than their western counterparts, and often heavily rely upon building crucial commercial partnerships with well-known and trusted sports organizations. These partnerships allow the betting firms to build trust amongst a cohort of customers in Asia, and add to their legitimacy amongst a saturated market of competition.
The fruits of this partnership will surface on the TV channels hosting the matches in Asia during commercial breaks and in the buildup to the matches. Also, these advertisements will be clearly visible from within the stadium itself and pushed concurrently through the football club's social media page. For additional visibility there will always be a drive to monetize these assets as much as possible – and it's likely that AS Roma have performance bonuses attached to the sponsorship deal.
Expanding the Digital Frontiers
With the new deal between AS Roma and 678.com, industry insiders are taking stock of its implications. At the heart of this partnership is a symbiotic relationship between a digital entertainment giant and a renowned football club. 678.com, admired for its great gambling product, looks set to gain from the Asian fanbase of AS Roma and indeed the Serie A.
Jason Fong, the brand manager at 678.com, acknowledged the excitement that resonated throughout both organizations. The deal is not just about commercial advantage, but also about unifying the energy of AS Roma's followers with the users of 678.com. This shared enthusiasm can create a great synergy that would see the brand's reputation soar in Asia.
Navigating Regulatory Waters
The scale of partnerships between betting companies and top-tier football clubs has seen large growth over the previous decade. However, regulatory scrutiny is on the rise, with authorities pressing clubs to re-evaluate their sponsorship deals. Most significantly is the Premier Leagues intervention that will ban betting sponsorships front and center on club jerseys. This increasing pressure from the public and regulatory bodies has led many sports teams to reconsider their affiliations, searching for ethical ways to monetize their assets without damaging their reputation.
Despite the mounting pressure many clubs have found loopholes by establishing partnerships that focus on specific regions, avoiding markets where their brand might be damaged. The financial incentives these betting companies provide are hard to ignore, although such arrangements have sparked heated debates about the morality and social impact.
One recent example of this societal influence is the collapsed deal between Chelsea FC and Stake, a global operator. The planned partnership encountered severe backlash from fans and ultimately failed to materialize. The lesson here is clear, in this age of heightened corporate social responsibility, clubs must carefully balance the monetary rewards of such partnerships against potential reputational risks.
Have you enjoyed this article? Then share it with your friends.
Share on Pinterest